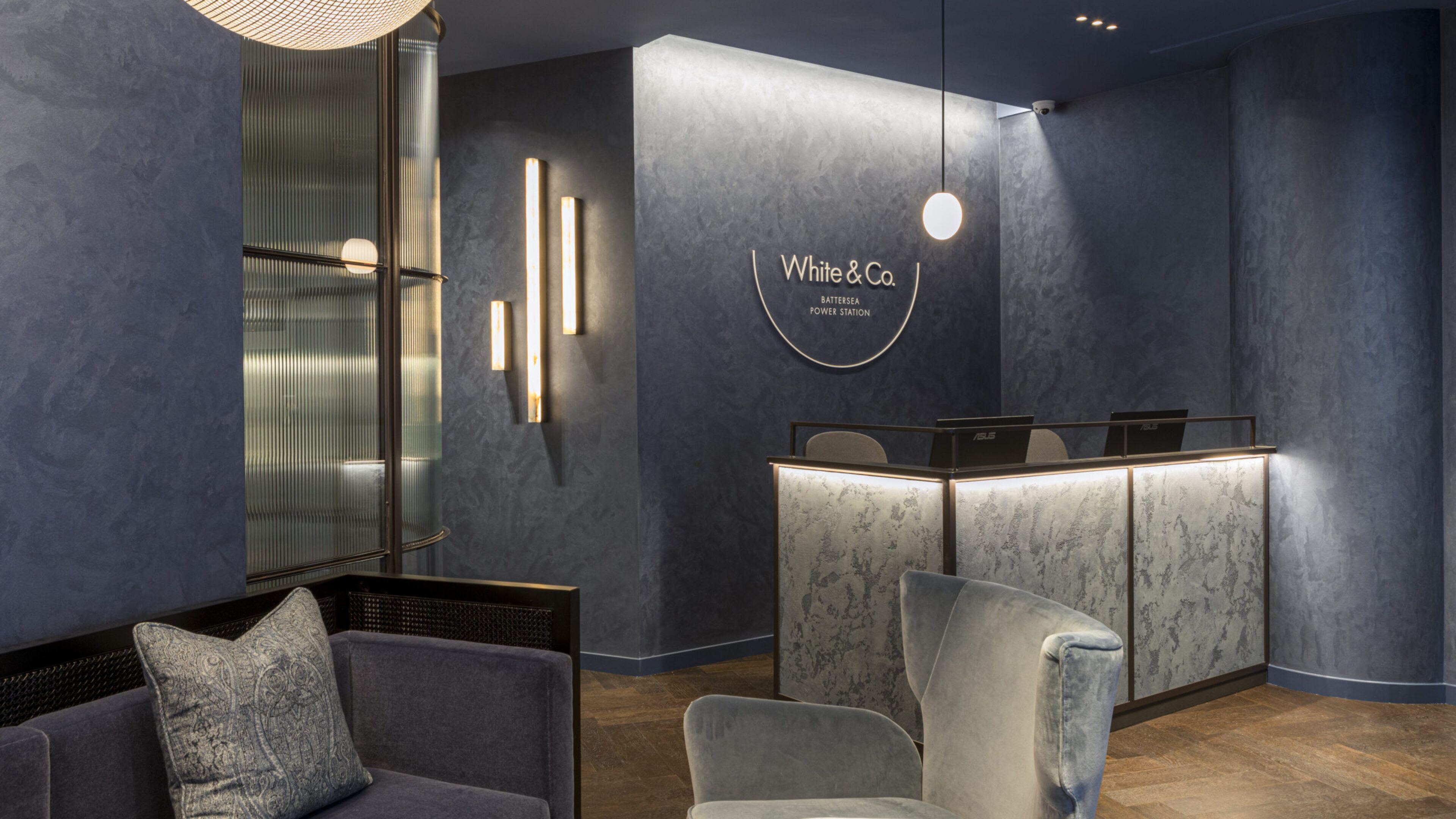 All Case Studies
White & Co
Armourcoat's Perlata is guaranteed to put a smile on your face at stylish new dental clinic
PROJECT
Decorative specialist, Armourcoat, was recently chosen to provide finishing touches to a unique and stylish dental and aesthetics clinic in the iconic Battersea Power Station development.
The striking interior was designed by LaVita Style and features Perlata providing a rich, yet elegant finish to the walls in the reception area and corridors. The design uses light and shade to reveal subtle textures and tones resonating a calm and reassuring atmosphere. Working to a soft colour palette the use of additional custom Armourcoat Granite polished plaster panels to the front desk creates a stunning first impression.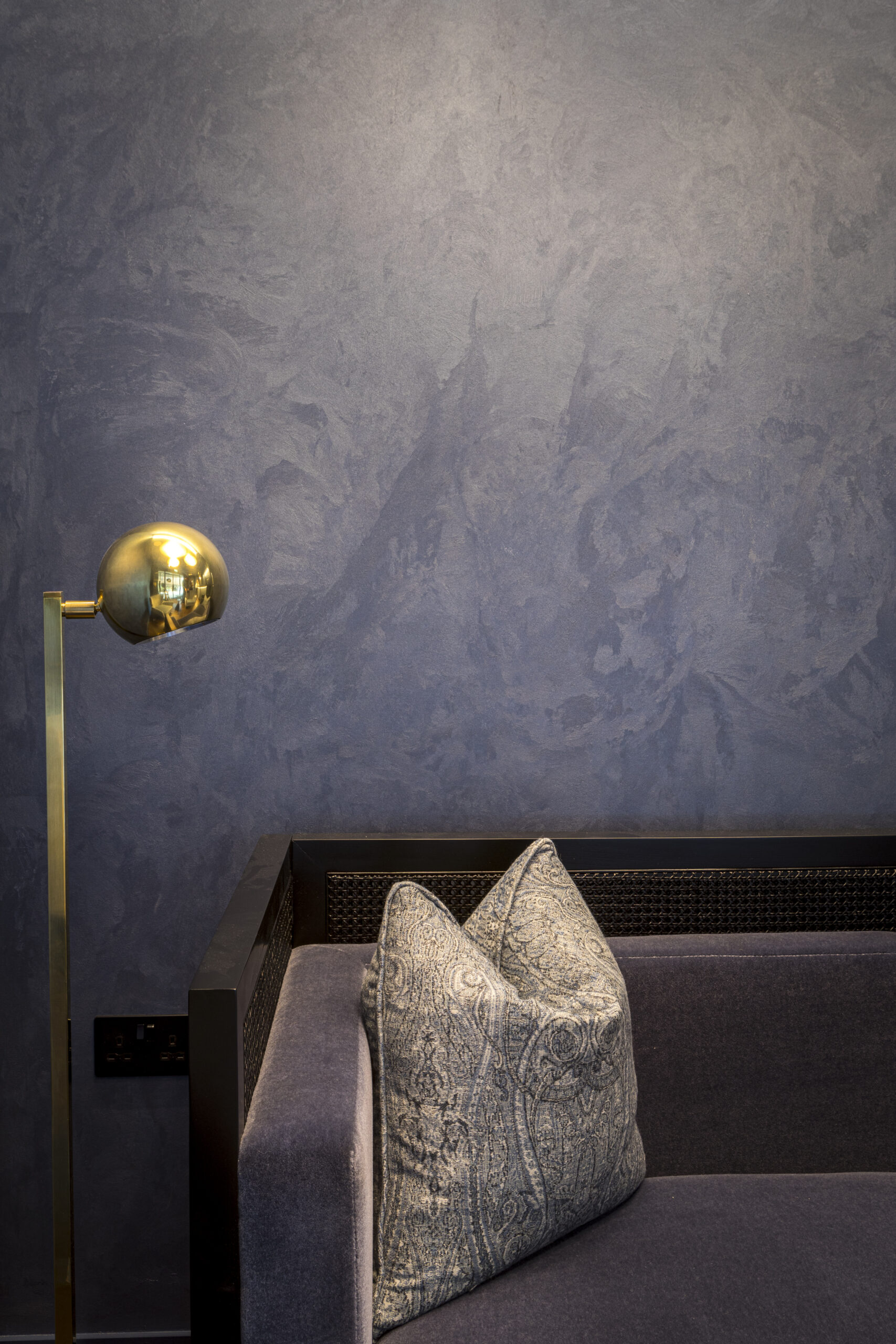 We chose Armourcoat for their specialist expertise and creativity and were absolutely delighted with the end results. We wanted to create a striking yet welcoming reception and waiting area and this was achieved using Armourcoat's beautiful Perlata and Granite finishes on the walls and desk panels. Armourcoat realised our vision throughout the whole design process and delivered seamlessly. I would certainly choose Armourcoat for any future projects
Lucy Walker, interior designer at Lavita Style Ltd
Battersea Power Station, London
The new dental practice, White + Co, is part of the innovative redevelopment work to convert the Grade II* listed legendary landmark into a unique blend of residential, commercial, and cultural spaces. Armourcoat has also been specified in various other projects within this exciting development including the Boiler House and Switch House West where Tactite was applied within various bathrooms, ensuites and powder rooms and Embassy Gardens which included Koncrete finishes to entrance areas and columns.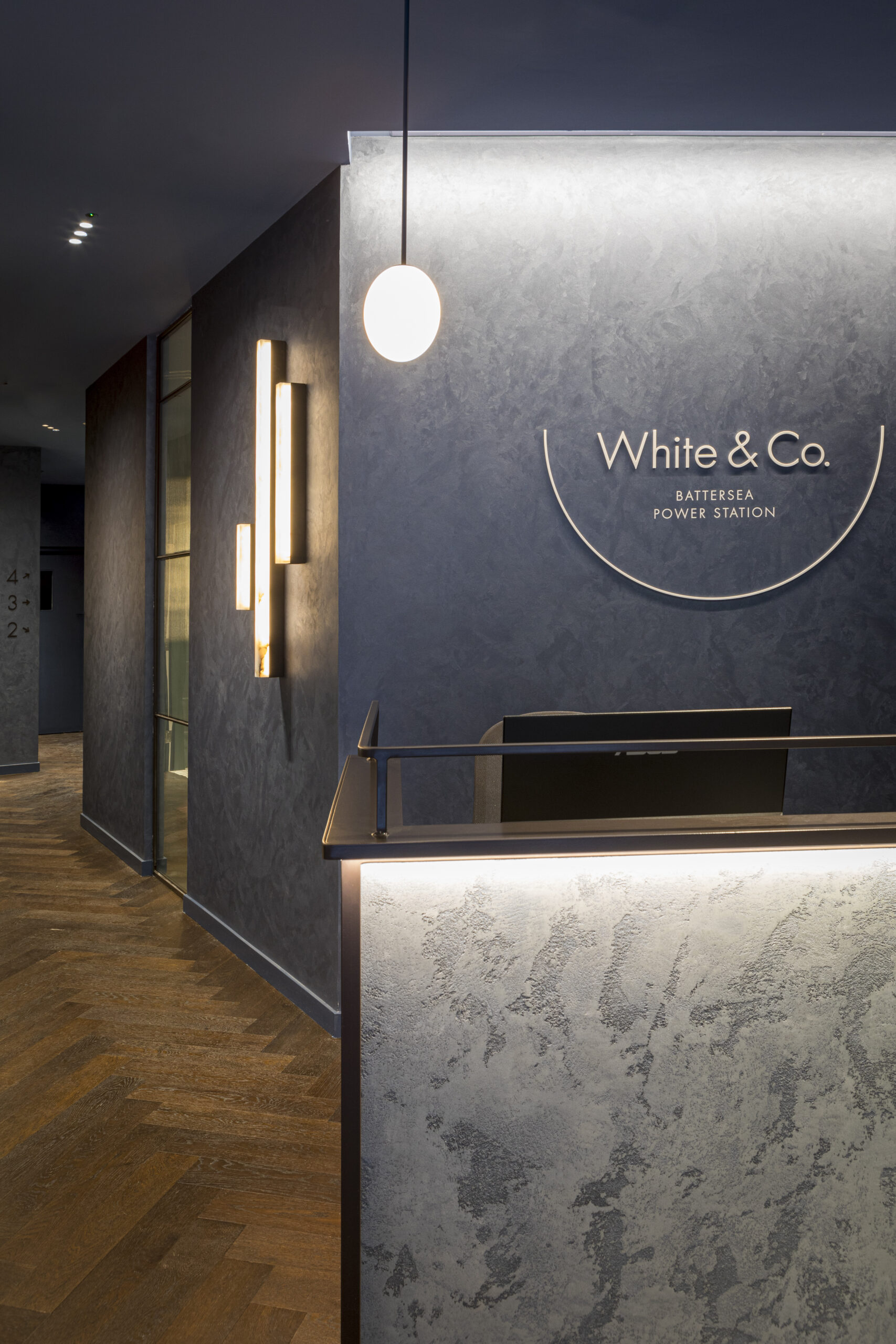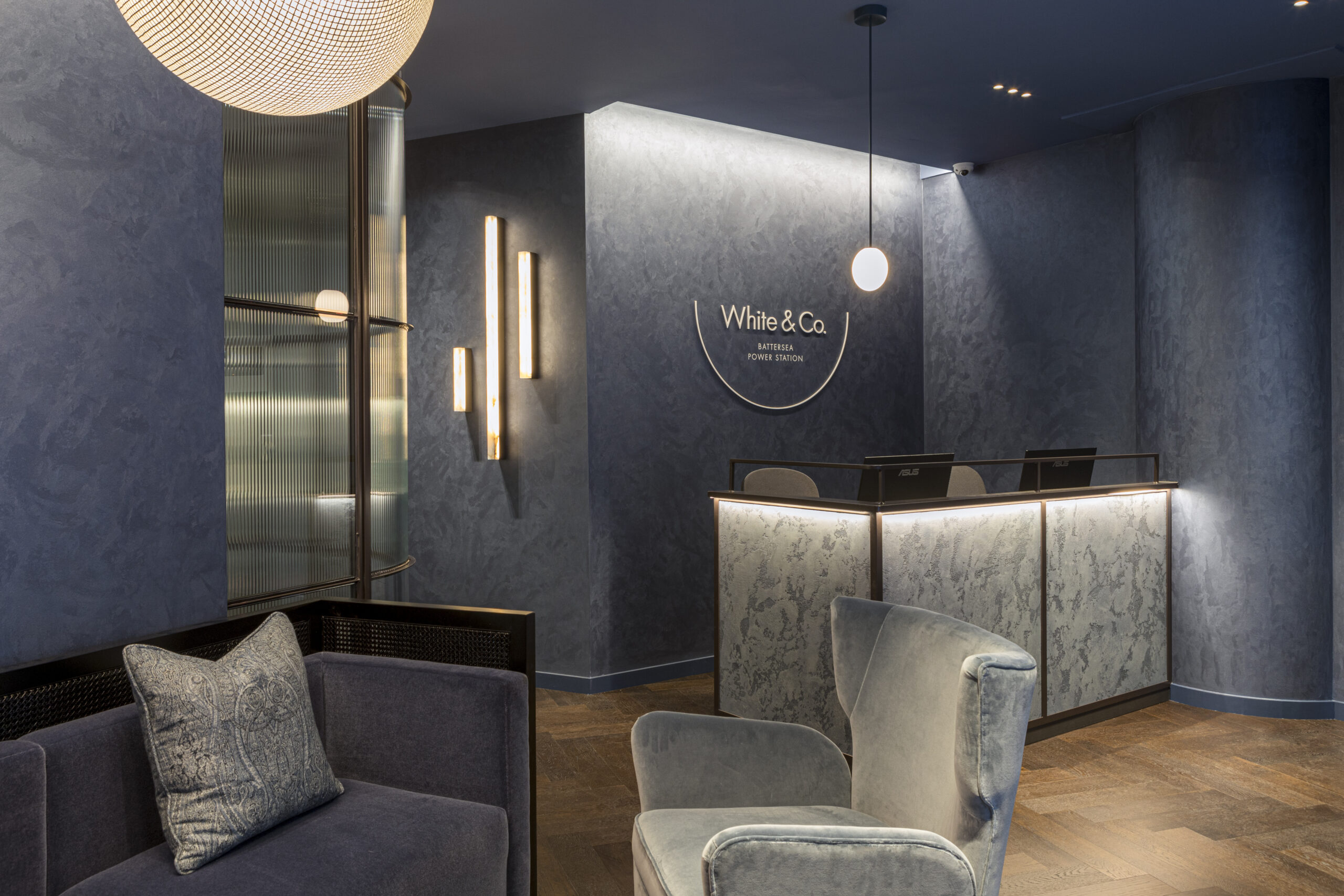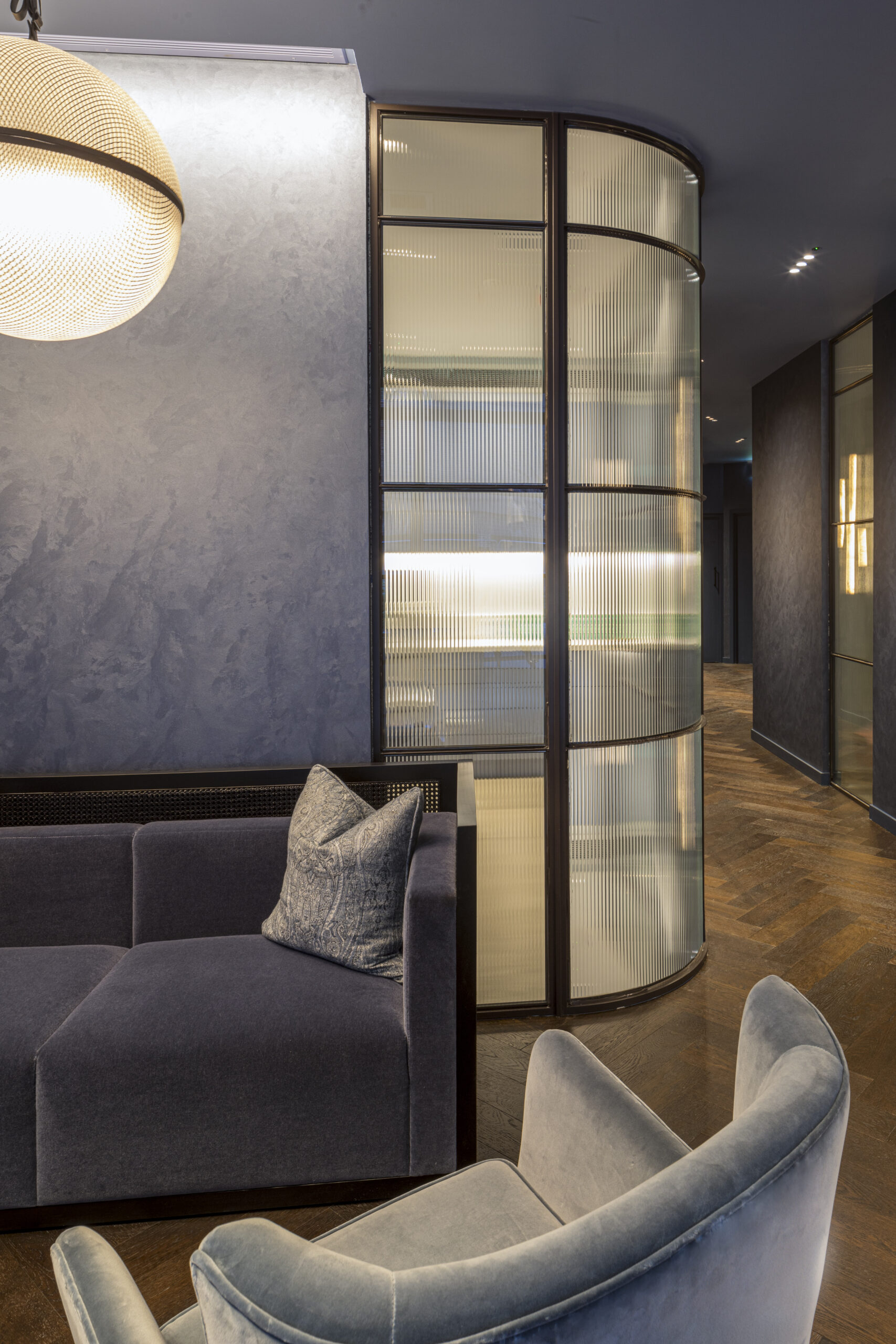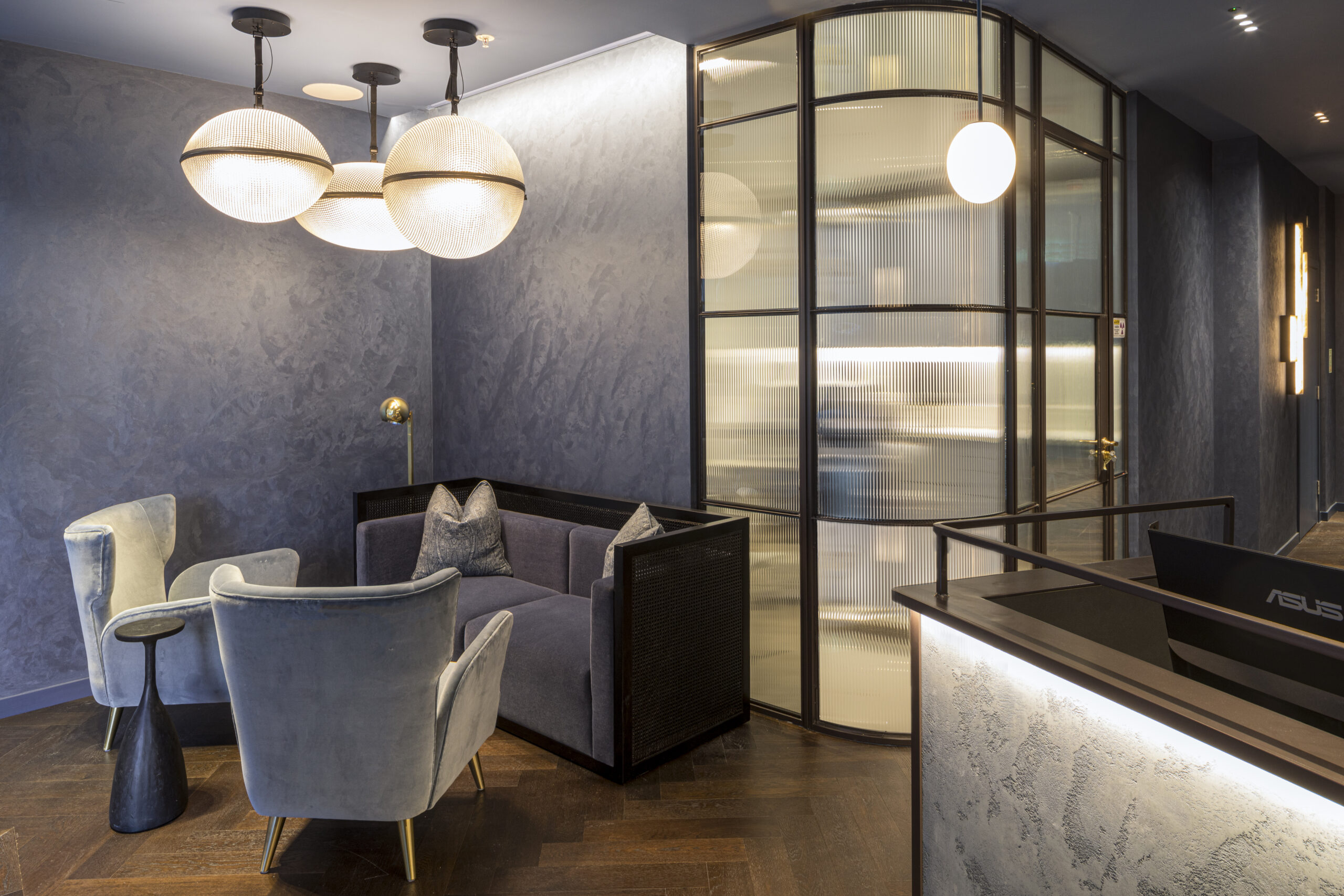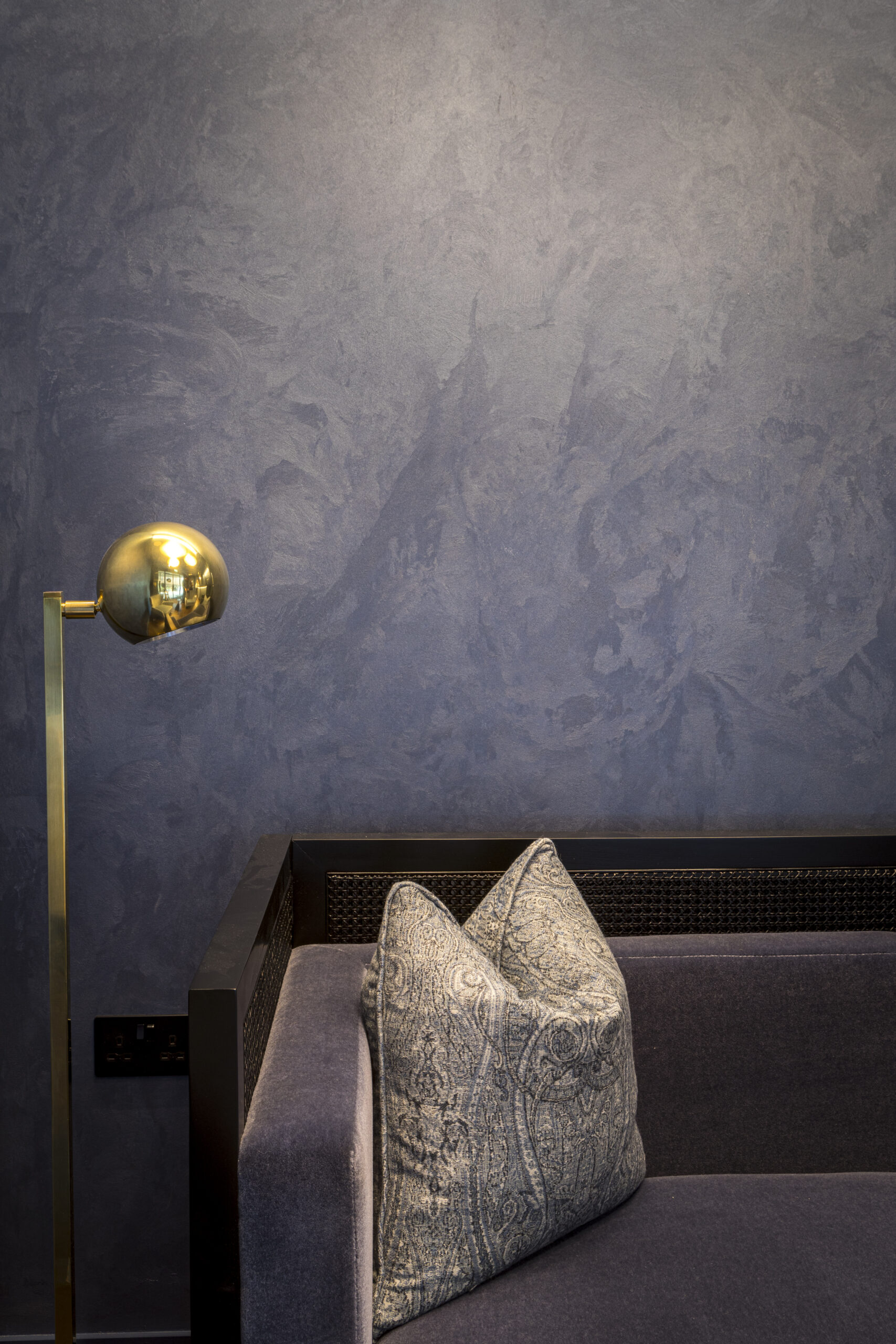 Products