PROJECT
Armourcoat's Acoustic Seamless Plaster system has been specified by UK architects Softroom for the new  $12billion Istanbul airport in Turkey. The facility will eventually fly 200 million passengers a year when complete in 2028, making it the world's biggest airport.
The stunning interior design for the Turkish Airlines lounges is the result of an international competition won by Softroom. The brief called for 19,000m2 of lounges that embody the national carrier's new brand philosophy of 'flow' within the airport environment. The lounge design forms a passenger journey that effortlessly weaves the spaces of the lounges together. To aid the sound quality within the lounges, the Armourcoat Acoustic plaster system creates a seamless ceiling finish with a class  'A'  Noise Reduction Coefficient rating. Its clean and smooth mineral surface adding to the overall design.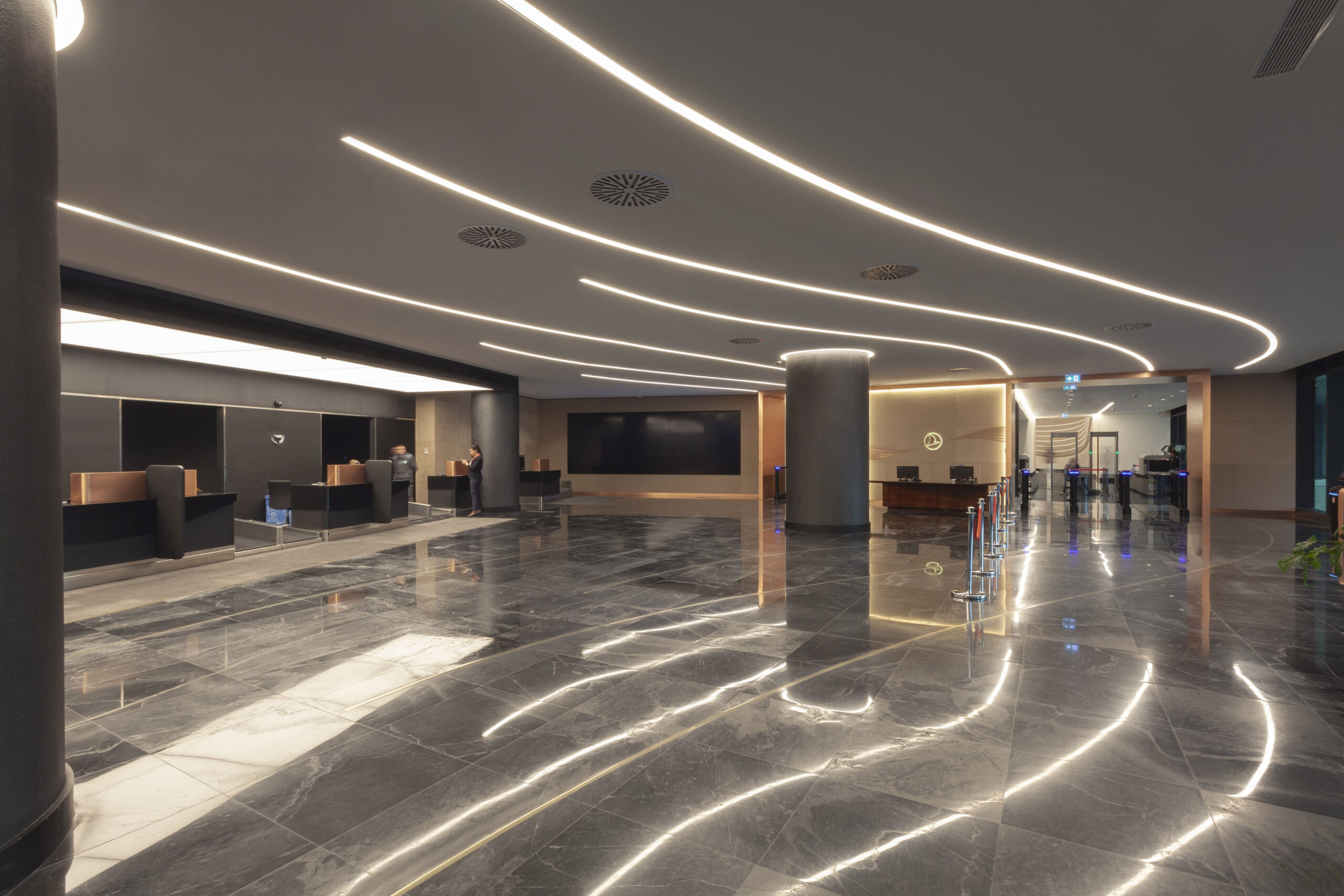 Aesthetics and performance
In  addition, the Armourcoat Acoustic Seamless Plaster system was installed as large island panels within the 55,000m2 duty free area operated by Unifree duty free in partnership with Gebr Heinemann. The area takes inspiration from the Bosphorus strait in Turkey, with seven sections each selling brands related to its theme including Emporio Armani, Louis Vuitton, Christian Dior and Bulgari.
Designed to optimize the acoustics of interior spaces, the Armourcoat Acoustic Seamless Plaster system comprises of a special mineral wool composite panel that is bonded onto the substrate and finished with a seamless layer. It offers an elegant marble based plaster finish while allowing sound energy to pass through the surface. The system consists of 80% recycled material, has zero VOCs and achieves class '0' fire rating. The system has also been granted the Quiet Mark Award –  the international mark of approval from the Noise Abatement Society Charitable Foundation.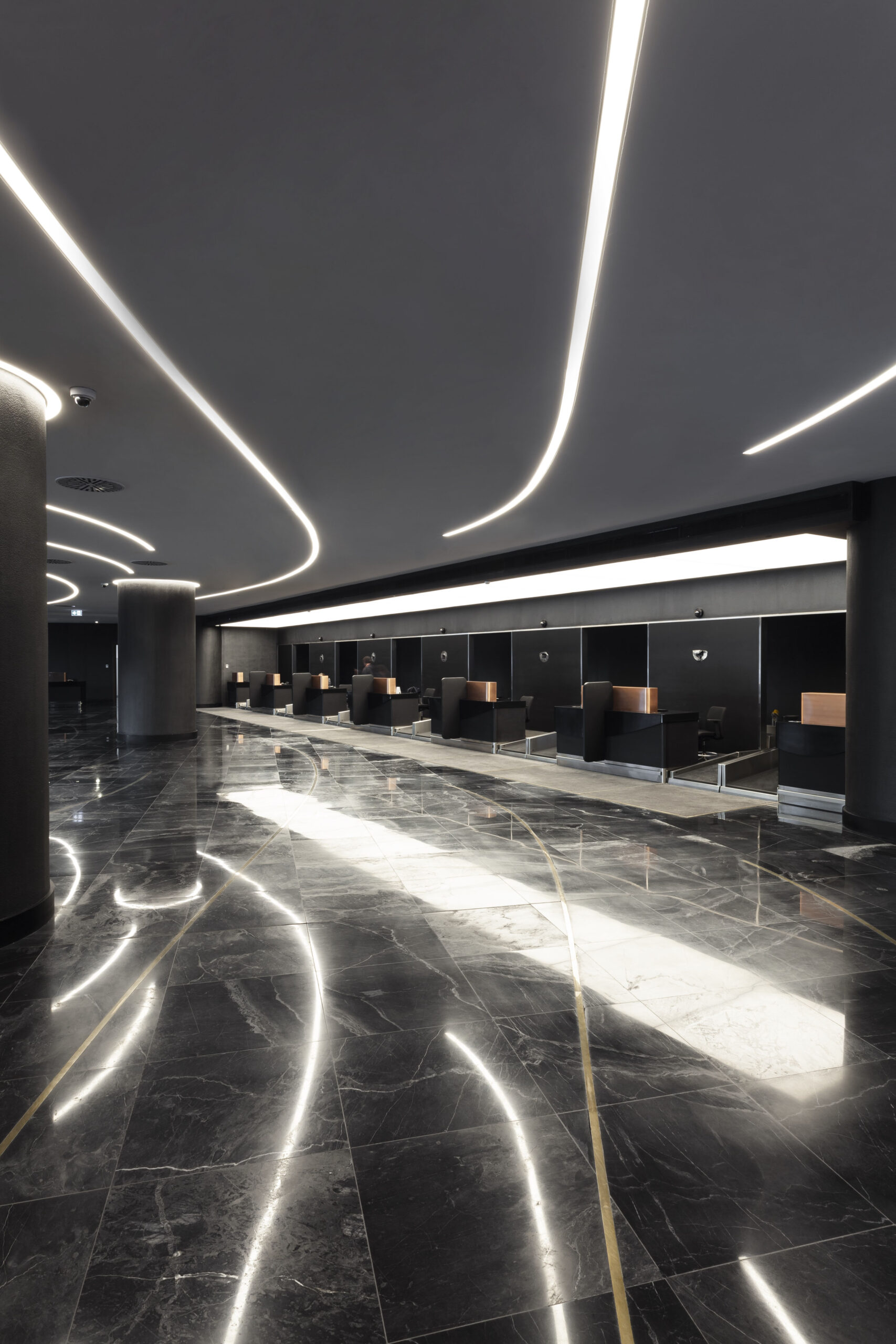 Products