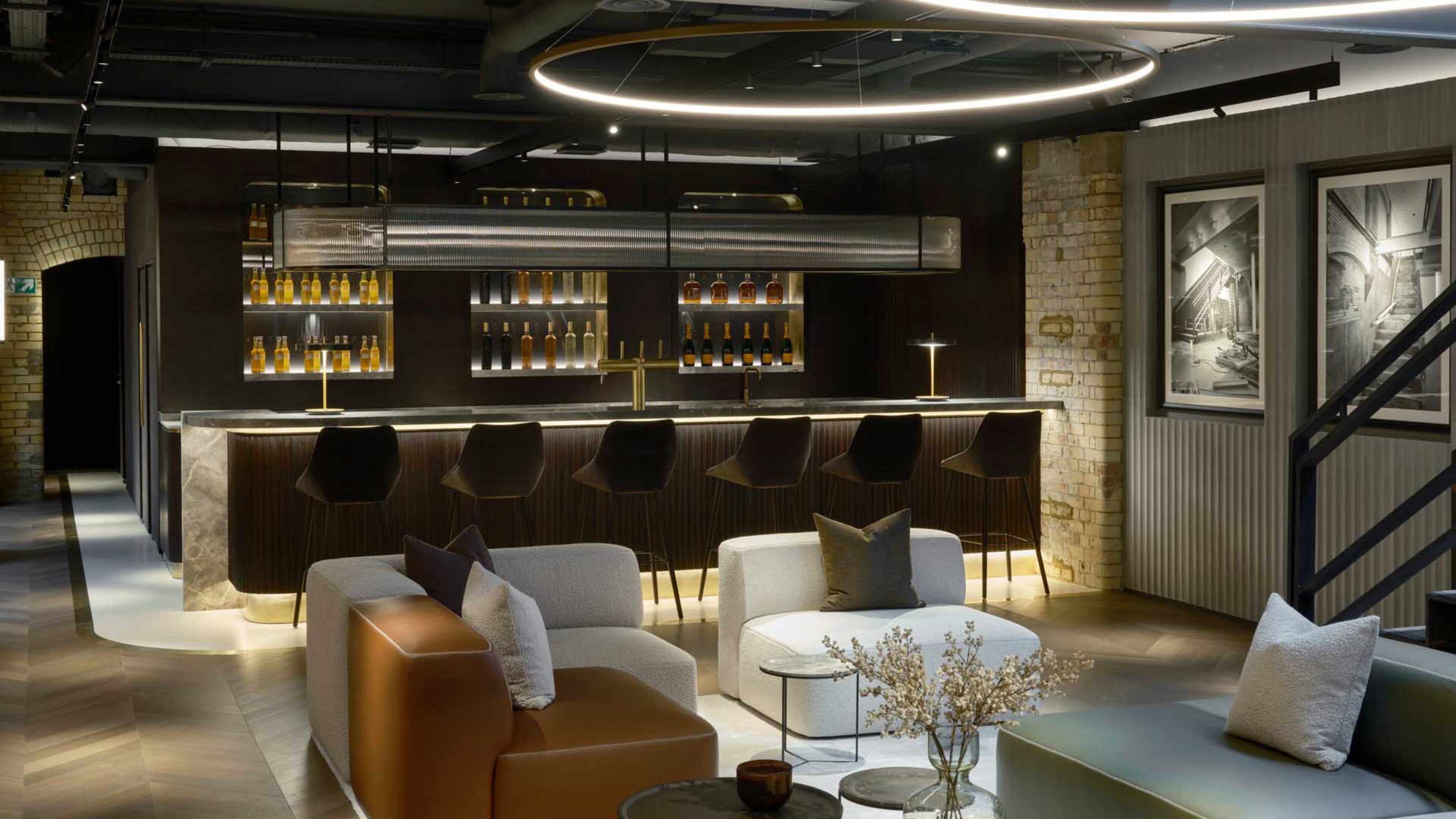 Armourcoat exhibit at Clerkenwell Design Week
In the heart of Clerkenwell- acknowledged as the global epicentre for design- is the newly refurbished Brunner showroom. Here, Armourcoat's sustainable luxury finishes are creating an elegant and sophisticated backdrop to Brunner's progressive, multifunctional workspace pieces.
The London showroom occupies three floors of a former Victorian warehouse that in its lifetime has also been a brewery and cinema. The space has enabled the formation of a sophisticated hospitality ambience for receptions and presentations, with vaulted bays providing vignettes of today's modern, agile workspaces whilst allowing more intimate areas for meetings.
To blend the industrial heritage of the building with its progressive design particularly in the lounge space, Brunner chose its collaborator Armourcoat.
Armourcoat Acoustic Plaster, Polished Plaster and cast panels combine to enhance the stylish, relaxed environment aesthetically, physically and psychologically, optimising the health and wellbeing of the occupants.
Armourcoat's Acoustic Plaster applied to the curved ceilings allows sound to be absorbed, reducing echo and reverberation and making the space calm and relaxing.
To achieve the blend between the Victorian warehouse with a modern yet industrial finish, Armourcoat applied its Polished Plaster in Granite finish for a rough-hewn, coarse texture. Lightly polished flat areas contrast with organic texturing to give a bold natural granite effect. This has been complimented by sculptural Cast Panels in Corinth with a concrete look – a design of finely contoured linear scallops and flattened peaks.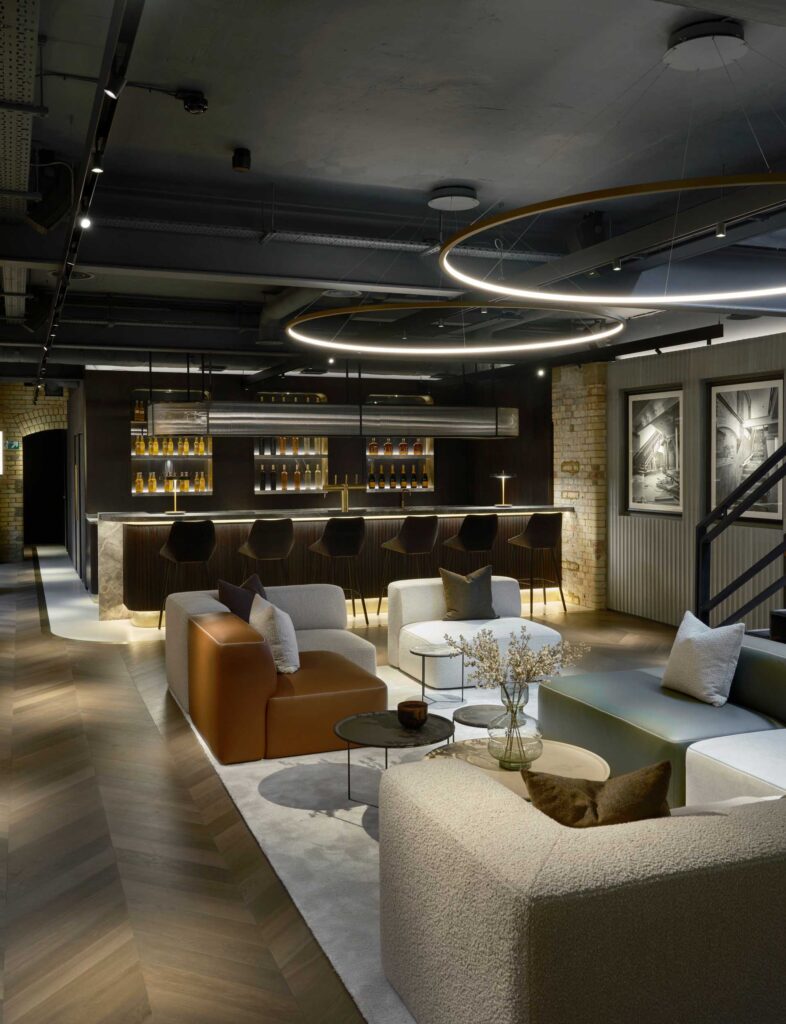 "We have partnered with Armourcoat for more than a decade. Its reputation precedes it as being the leading supplier of polished plaster and luxury surface finishes. The Armourcoat team's exceptional and dependable service, extending from the installation process to the final outcome, has consistently met and exceeded our expectations. The company's commitment to sustainability, durability, and longevity is second to none.
"For our refurbishment, Armourcoat's skilled artisans were able to craft a prefabricated fluted polished plaster tile that seamlessly integrates with the surrounding space. The result is a dual-aspect textured wall finish, with inset framed images and dramatic shadowing that embellishes the space that we are confident will become a 'go to' venue for the commercial design industry."
Oliver Shinegold, Brunner Sales Director