The Project
A unique £46.5 million redevelopment on London's Regent Street by Allford Hall. Monaghan Morris Architects has created a stunning mixed-use building which incorporates Armourcoat polished plaster decorative finishes.
The project for the Crown Estate, working within the confines of an historic grade II listed site, has produced an efficient and sustainable building with flagship retail space and prime office space.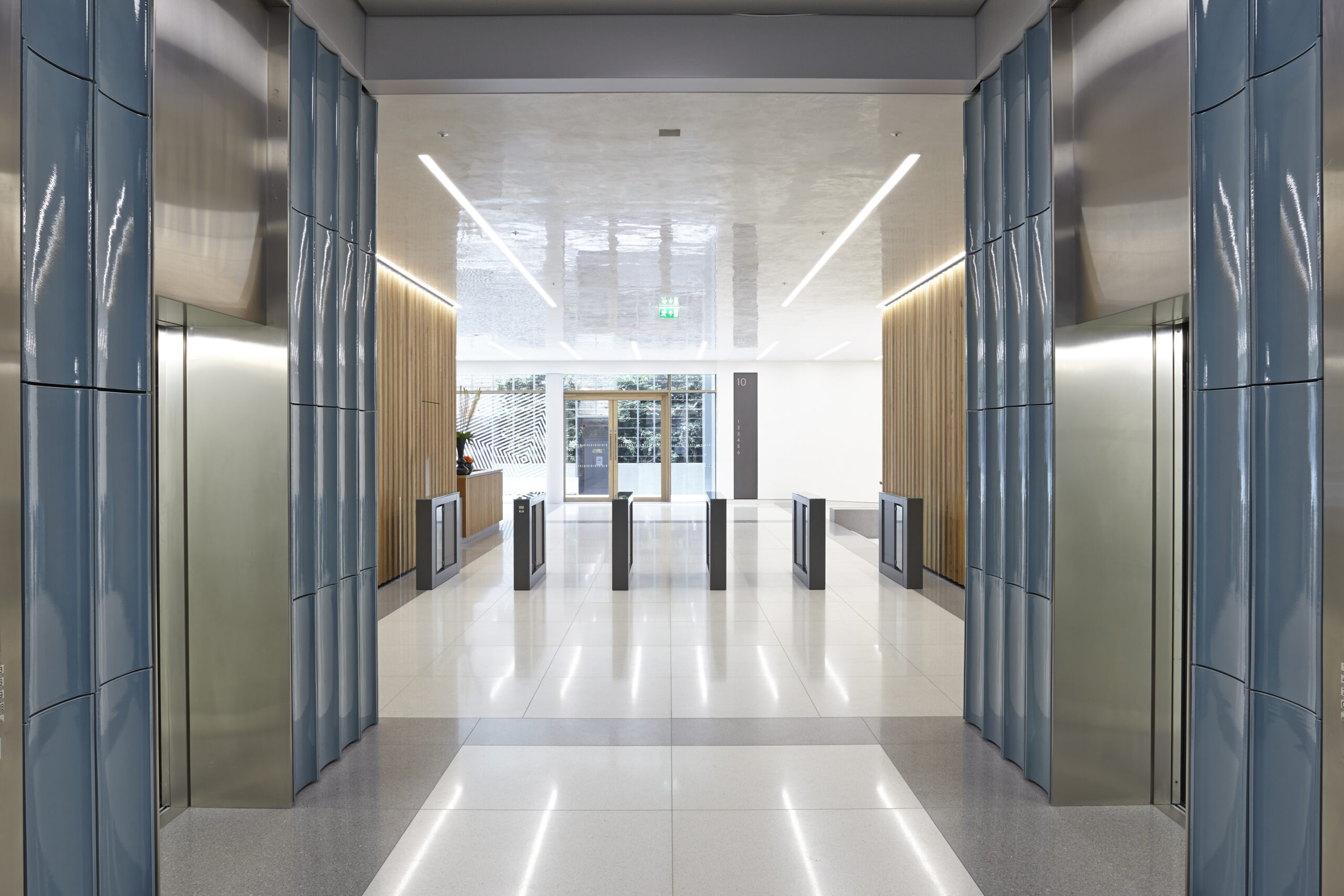 A project with sustainability at its core
Over 400m2 of Armourcoat Spatulata polished plaster was applied to achieve the seamless finish to walls and ceilings in the reception area. The finish is achieved using a superfine stucco paste that is trowel applied in a series of fine layers to create a highly polished decorative surface.
Sustainability has been central in the design of W4, achieving an 'excellent' sustainability rating under BREEAM (Building Research Establishment Environmental Assessment Method), which measures the environmental impact of buildings. In keeping with the eco specification, Armourcoat polished plaster contains 40% pre-consumer recycled marble and no VOCs (Volatile Organic Compounds).
Products