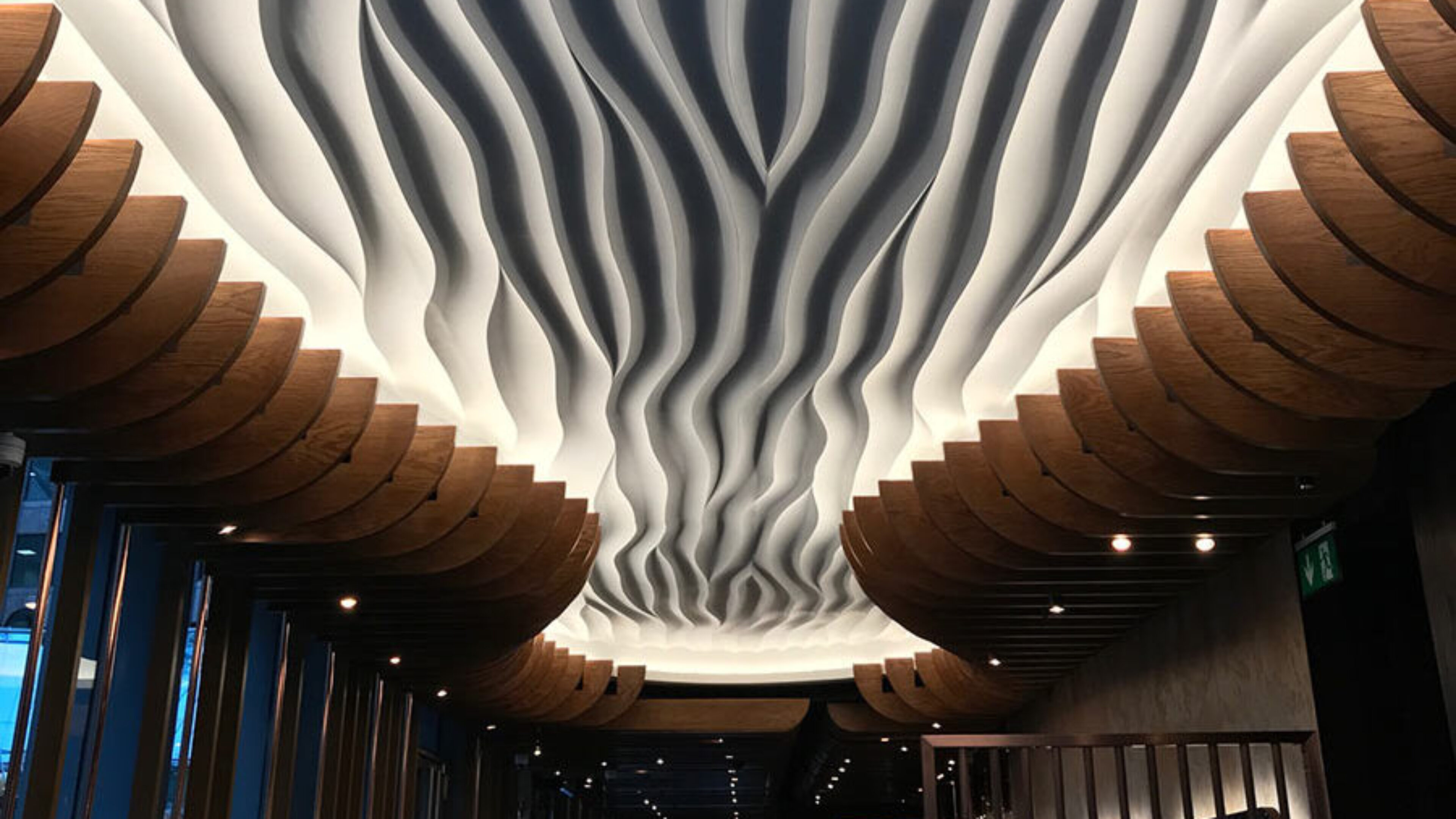 Sculptural Plaster
Seamless three-dimensional wall surfaces that add impact to interior spaces
Armourcoat Sculptural plaster offers a wide range of unique, seamless three-dimensional designs to suit any project. Each design combines traditional hand crafting with precision CNC manufacture that retains the skill of the craftsman whilst ensuring perfect fitment every time.
Modern Craftmanship
Every sculptural design is pre-cast in panel format from mineral based, non-combustible and non-toxic material with up to 19% recycled content. Sculptural panels are fitted on site by skilled Armourcoat applicators with all joints being filled and sanded before the chosen seamless decorative surface finish is applied.
Many surface finish options are available, from matt emulsion paint to pearlescent decorative paint and even polished plaster on selected designs. As well as a wide range of readily available designs, bespoke creations to suit specific projects are also possible.
A: Seamless Sculptural Wall with specified surface finish
B: Bondplast Gypsum Adhesive
C: Substrate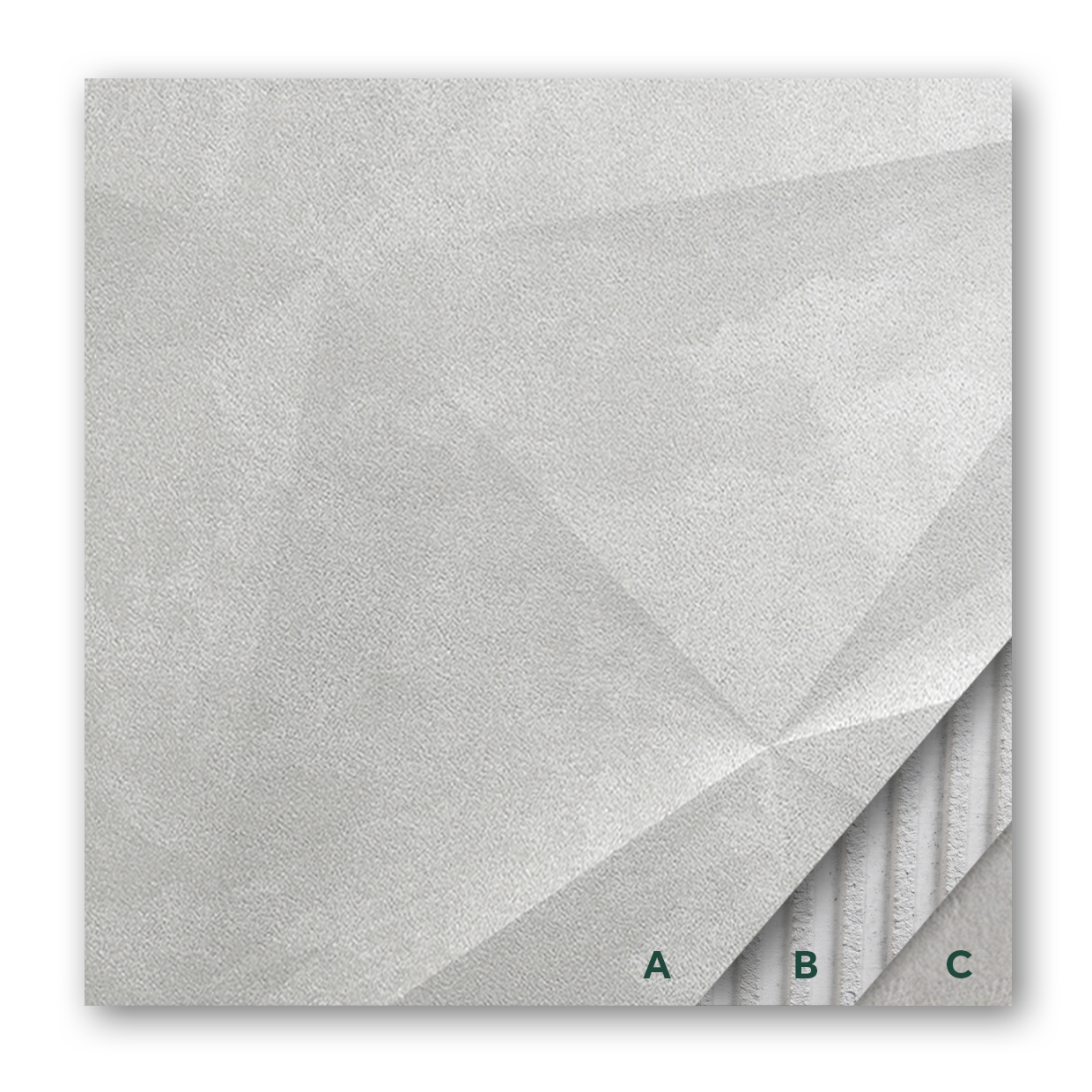 BESPOKE DESIGNS
Can't find the finish you want? Our bespoke service can help you get the perfect look for your project