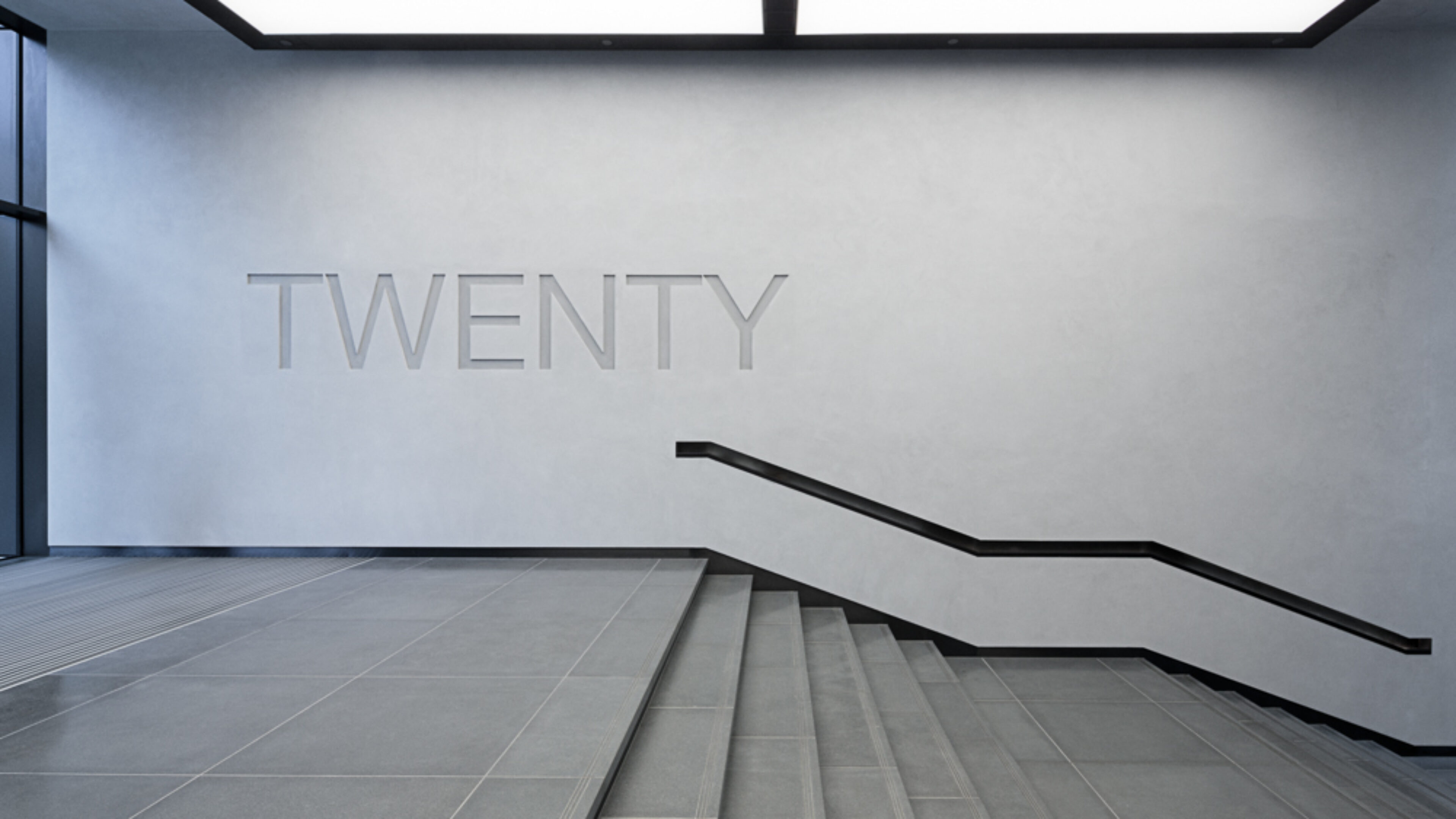 All Case Studies
Twenty Old Bailey
Expertly hand applied Armourcoat Koncrete polished plaster features within major office refurbishment
The Project
Armourcoat polished plaster wall finishes feature within the major office refurbishment of Twenty Old Bailey by architects BuckleyGrayYeoman for global asset manager Blackstone.
Located opposite the famous criminal courts in the City of London, the building has undergone a comprehensive modernisation program to create over 22,000m2 of contemporary office space. A reconfigured atrium has also been created which links the new facades to the east and west of the building and allows natural light to flood the interior.
A distinctive modern look
Throughout the atrium over 700m2 of Armourcoat Koncrete polished plaster has been expertly hand applied by Armourcoat and includes a recessed logo by the entrance. Koncrete is an urban range of polished plaster colours and finishes designed for contemporary projects. The range offers a wealth of design options to achieve a distinctive modern look including distressed effects or recessed shutter markings.
Luxury High Gloss Reception
Additionally, Armourcoat SMG was applied to the reception desk front and lift lobbies. SMG is a super luxury Armourcoat polished plaster finish with the appearance of a seamless high gloss lacquer effect. It provides an opulent decorative effect offering great light reflection to create an inviting and spacious interior.