PROJECT
Armourcoat polished plaster adds 'modern luxury' to the latest J&M Davidson boutique in London's fashionable Mayfair. The store, for the British leather goods and ready-to-wear label, was created by Universal Design Studio in association with Nicholas Chandor.
Part of a Grade II listed property on Mount Street, known for its deep red terracotta period buildings, colour is brought inside with a blush tonality of soft pastels. These feature across two floors to convey the brand's signature colour palette. The focal point of the store is the impressive, cantilevered staircase made from terrazzo marble with a leather-wrapped handrail, set into a series of vertical panels finished in Armuralia polished plaster.
We chose polished plaster by Armourcoat for its tactile qualities and its ability to create an exact colour match to the exterior facade. With this match we were able to create the dusty pink tone for the feature wall, which gave a dramatic backdrop to the cantilevered staircase. It was also important for us to use only natural, high-quality materials with a long life span.
Jason Holley of Universal Design Studio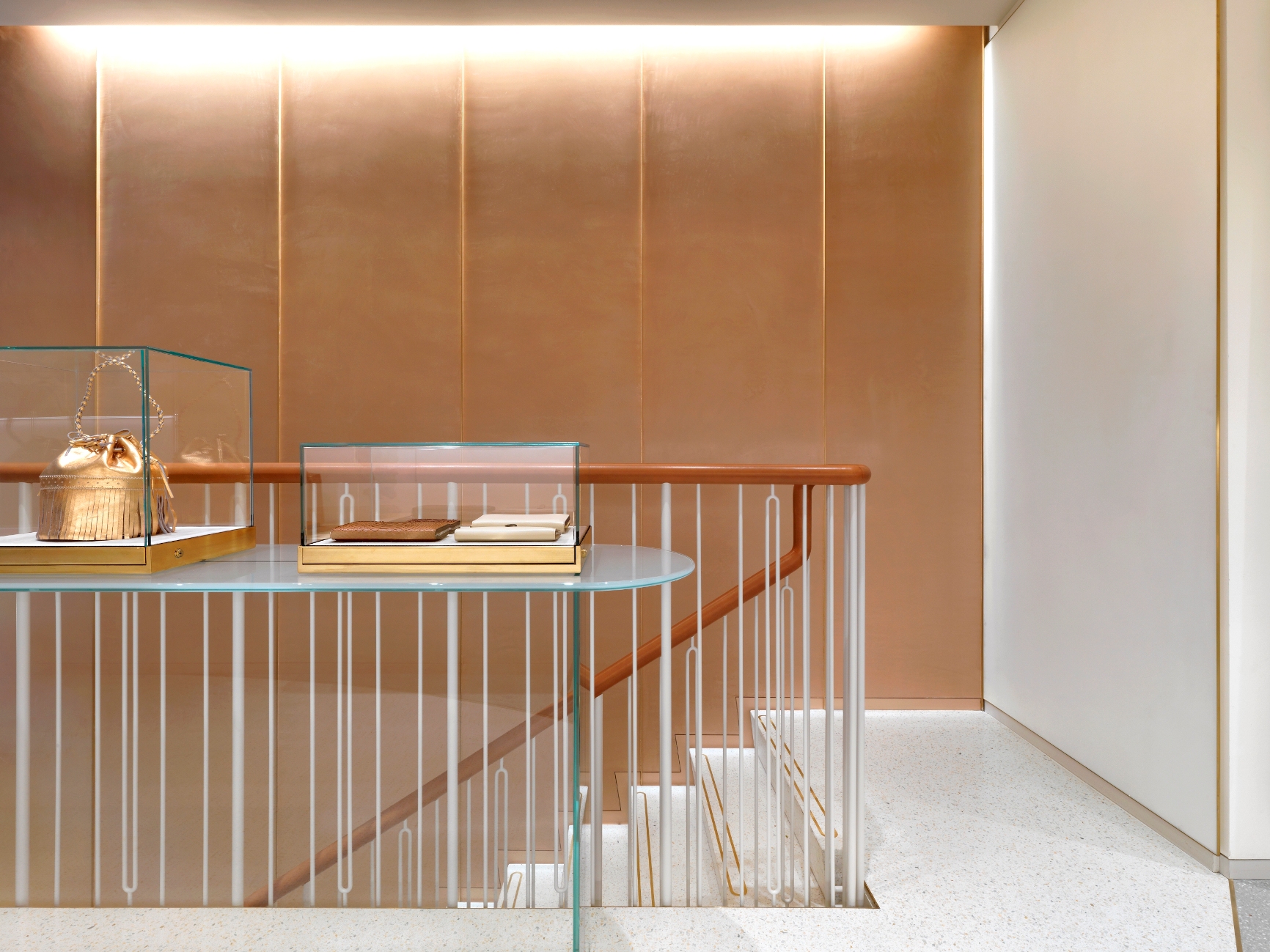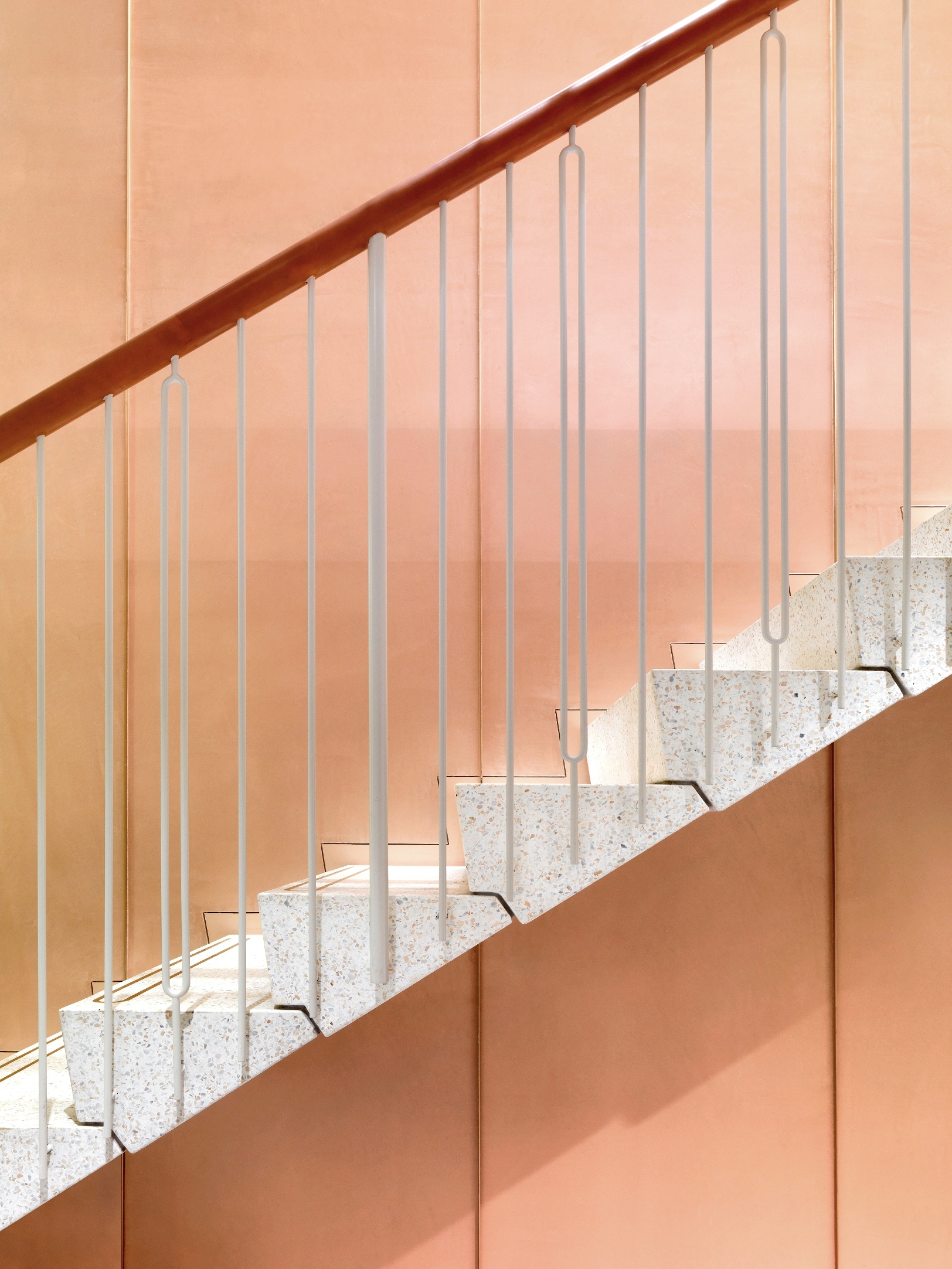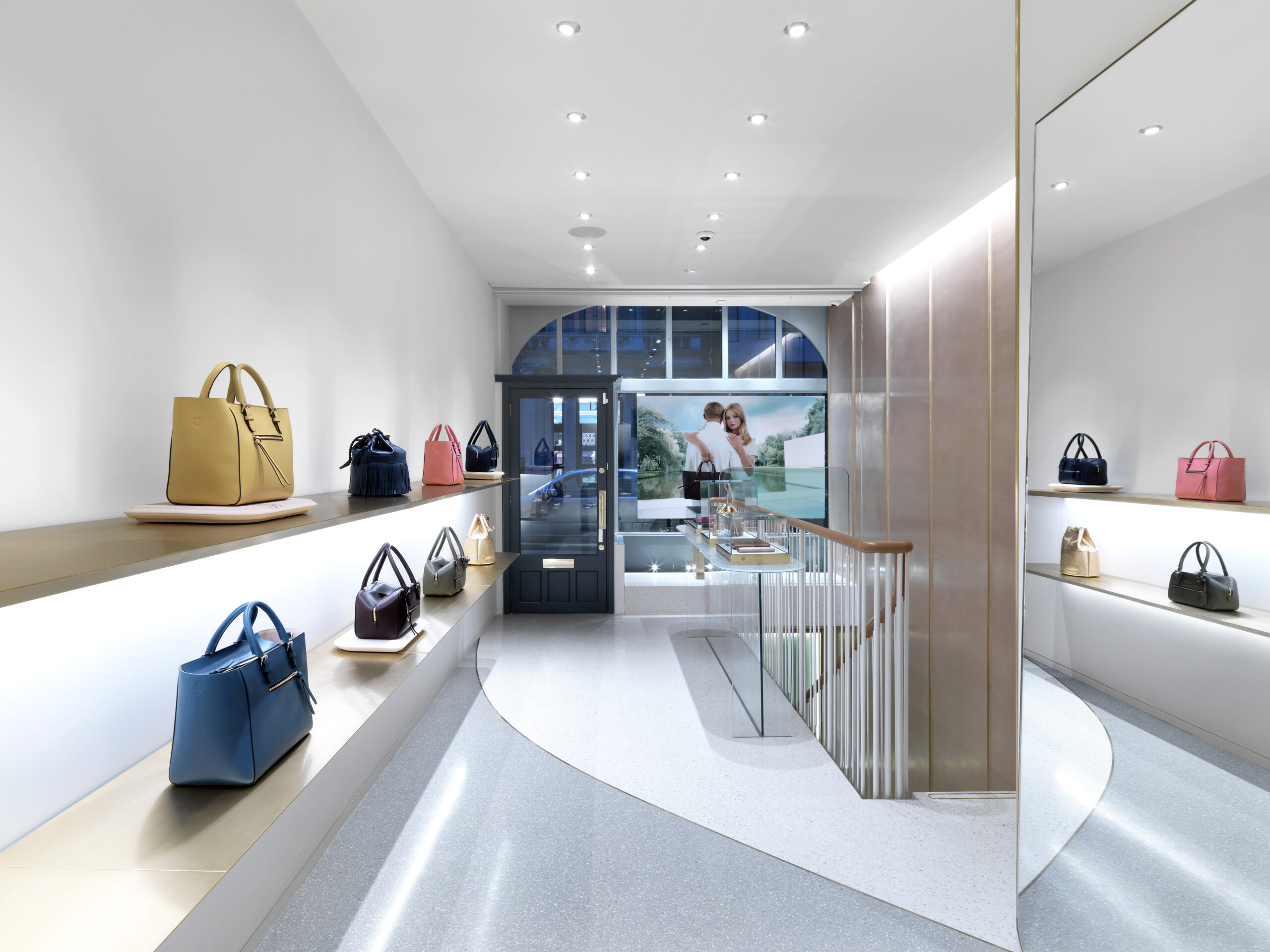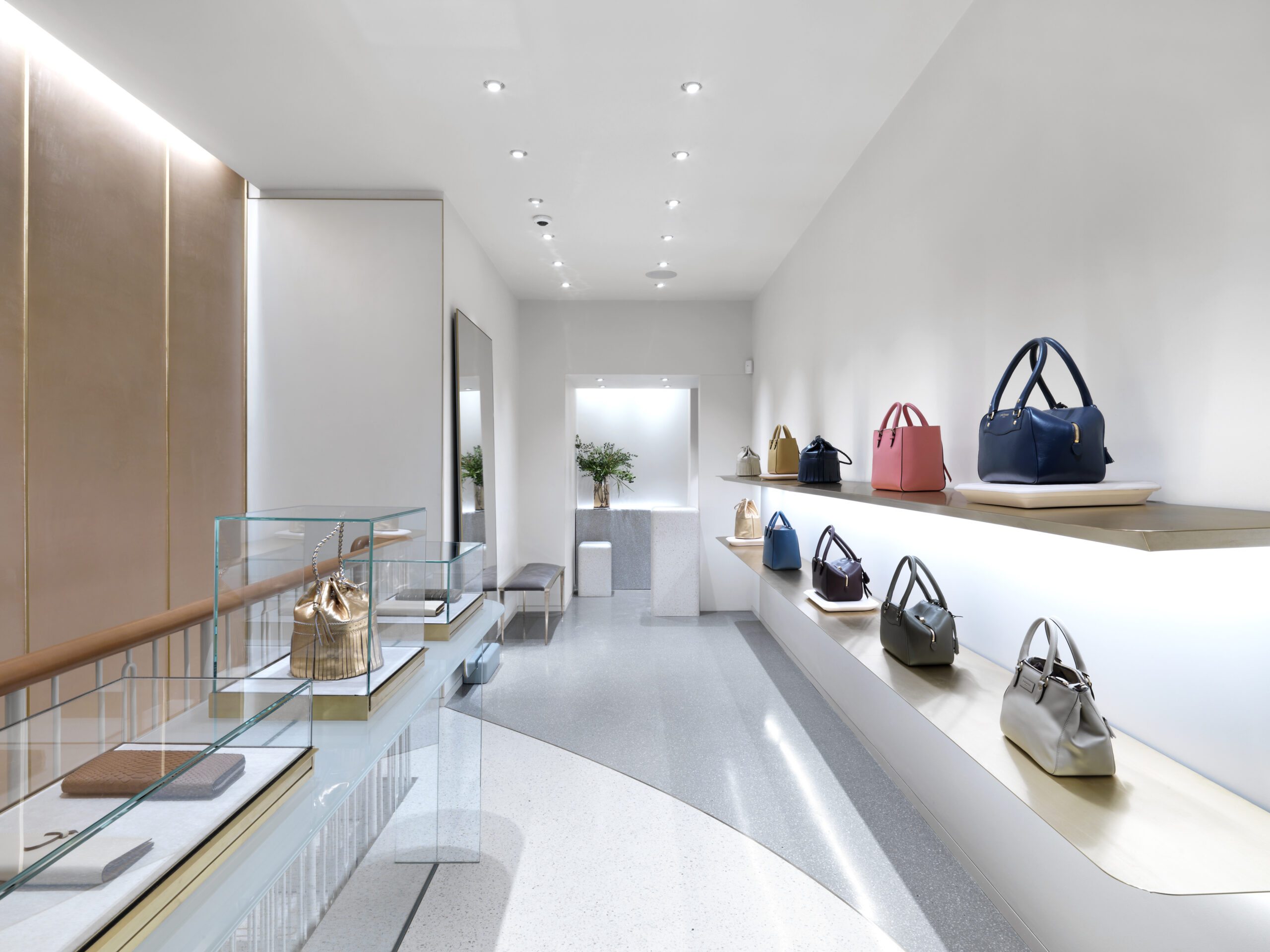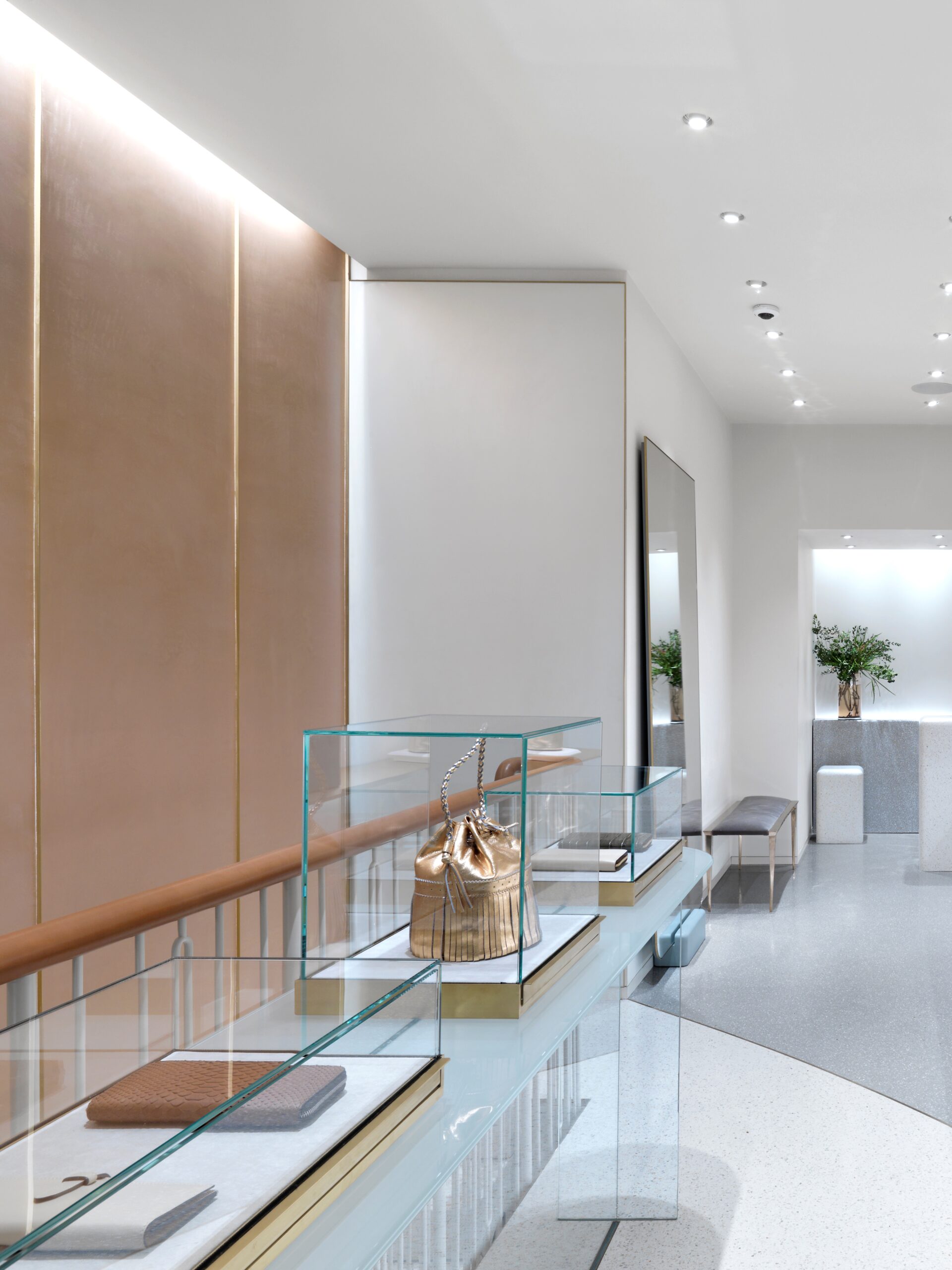 Products