The Project
Chateau Denmark represents a new concept in hospitality venues, offering an eclectic place to stay in the home of British rock music- Denmark Street London.
For the design team of Taylor Howes working with CAW Ventures, the challenge has been to create interiors that paid homage to the innovation, history and drama of the location- where the Rolling Stones, Jimi Hendrix, David Bowie and the Sex Pistols all hung out.
The team had to bring cohesion across 55 rooms and apartments over 16 buildings, some of which are listed. Thus, four design narratives across 11 base build designs were conceived to reflect the heritage and rebellion of the properties and their surroundings.
To achieve the industrial rawness that is the essence of the Loft build design, Armourcoat's Concrete Effect panels were specified. The deconstructed look and tactile surface of the panels achieves the unfinished, textured appearance of shuttered concrete in an easy to install, lightweight format.
The Concrete Effect panels bring a distinctive industrial style to the interior, with their inclusion of distressed effects and shutter markings. They form part of Armourcoat's range of three-dimensional castings, alongside stone effect, hand-applied and sculptured artwork cast panels.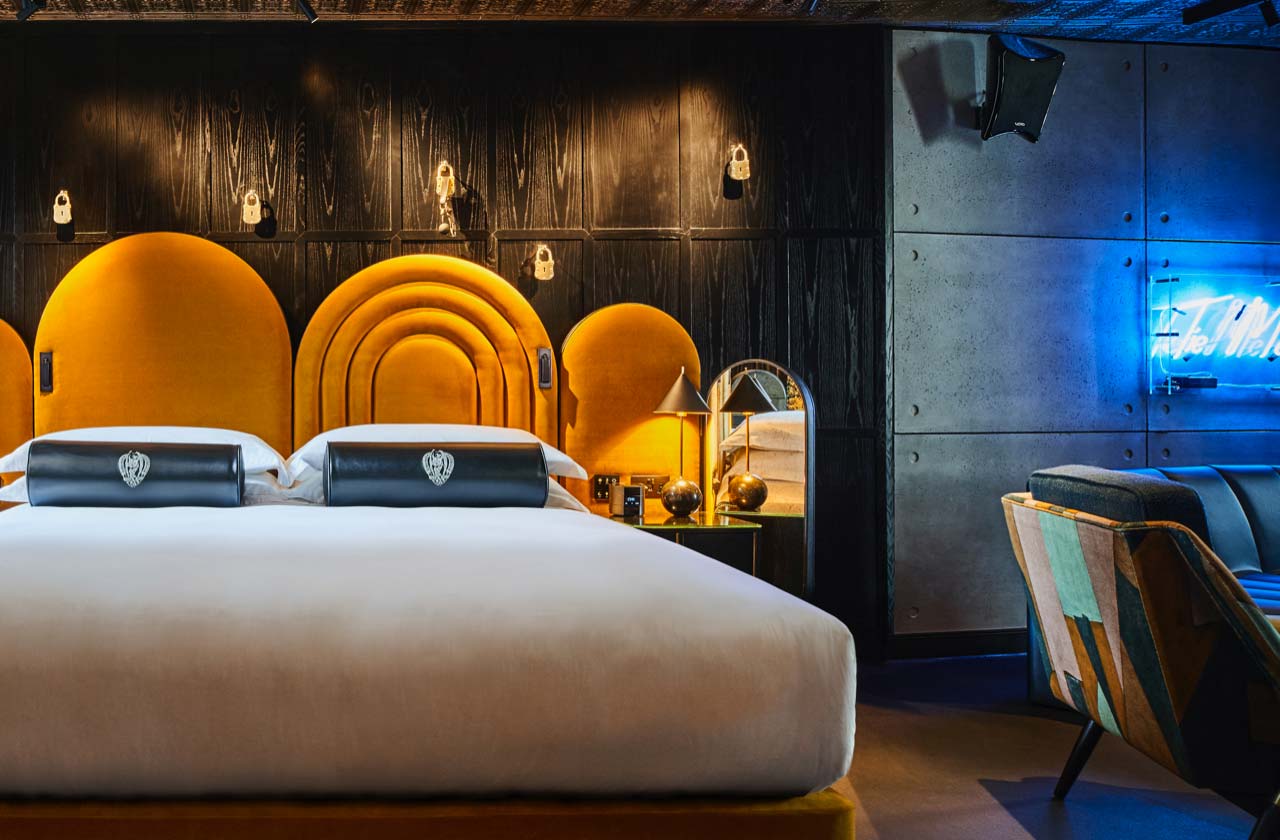 It was important for us in the Loft units to define and highlight the architectural elements in the space, from exposed listed brickwork to steel beams in the ceilings. Instead of covering up, we wanted to highlight what we had. The concrete panels really helped to compliment the architecture and retain each building's heritage status. You wouldn't be able to tell that these weren't concrete! The Armourcoat concrete effect panels look the real deal, from the authentic divots to the tactile nature and distressed effects of the shutter markings. Installed, they help embrace the characteristics of the building and its materials. The Armourcoat concrete effect panels blend beautifully with the Loft scheme.
Lottie Suckling, Senior Interior Designer at Taylor Howes
Chateau Denmark is ultimately about being bold and fierce- and of course materials play an important role in conveying that sentiment. For a number of our rooms and apartments, the Armourcoat concrete effect panels have contributed to a rugged rawness, establishing a unique aesthetic that helps bring together an industrial and utilitarian feel.
Carrie Wicks, Director at Chateau Denmark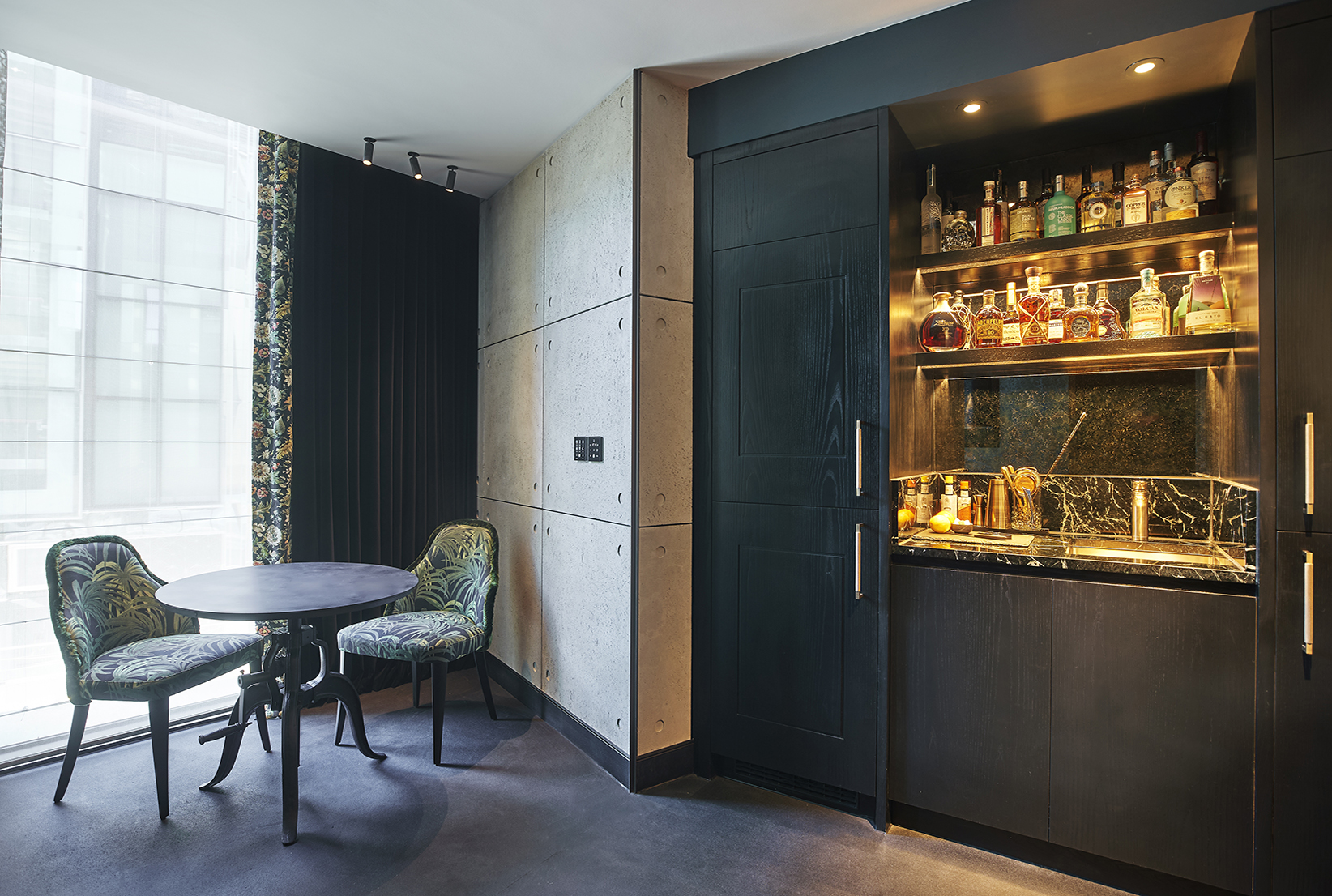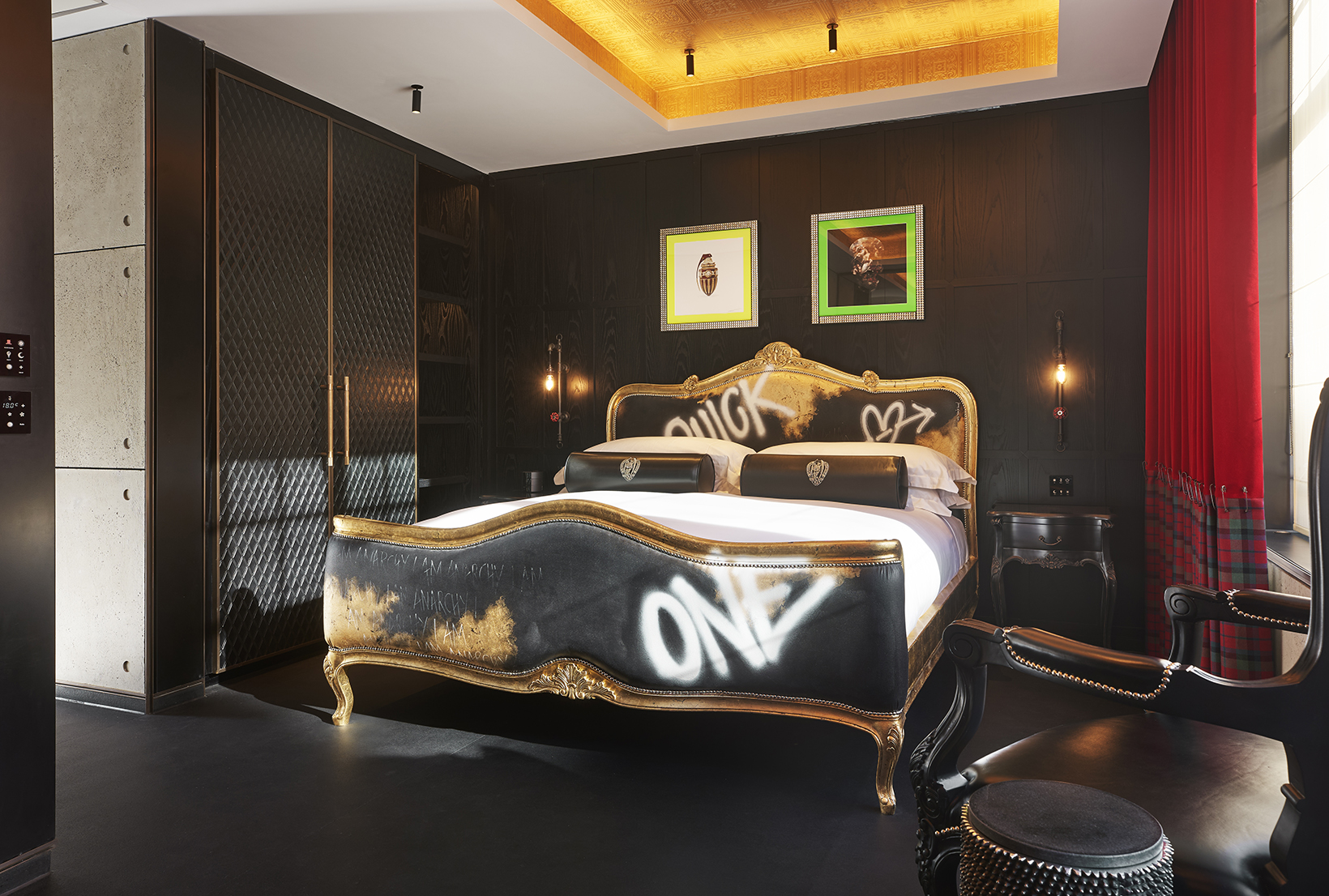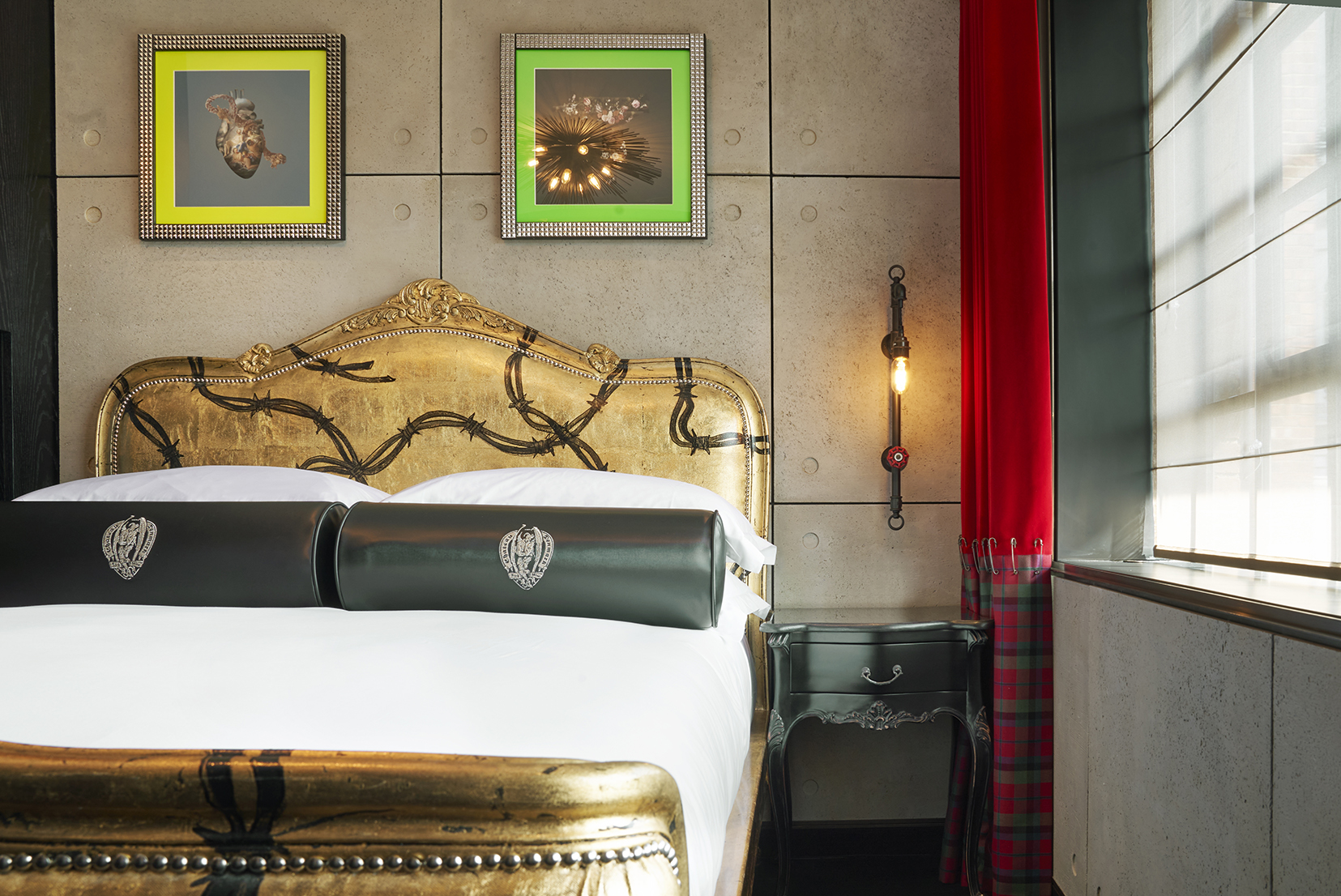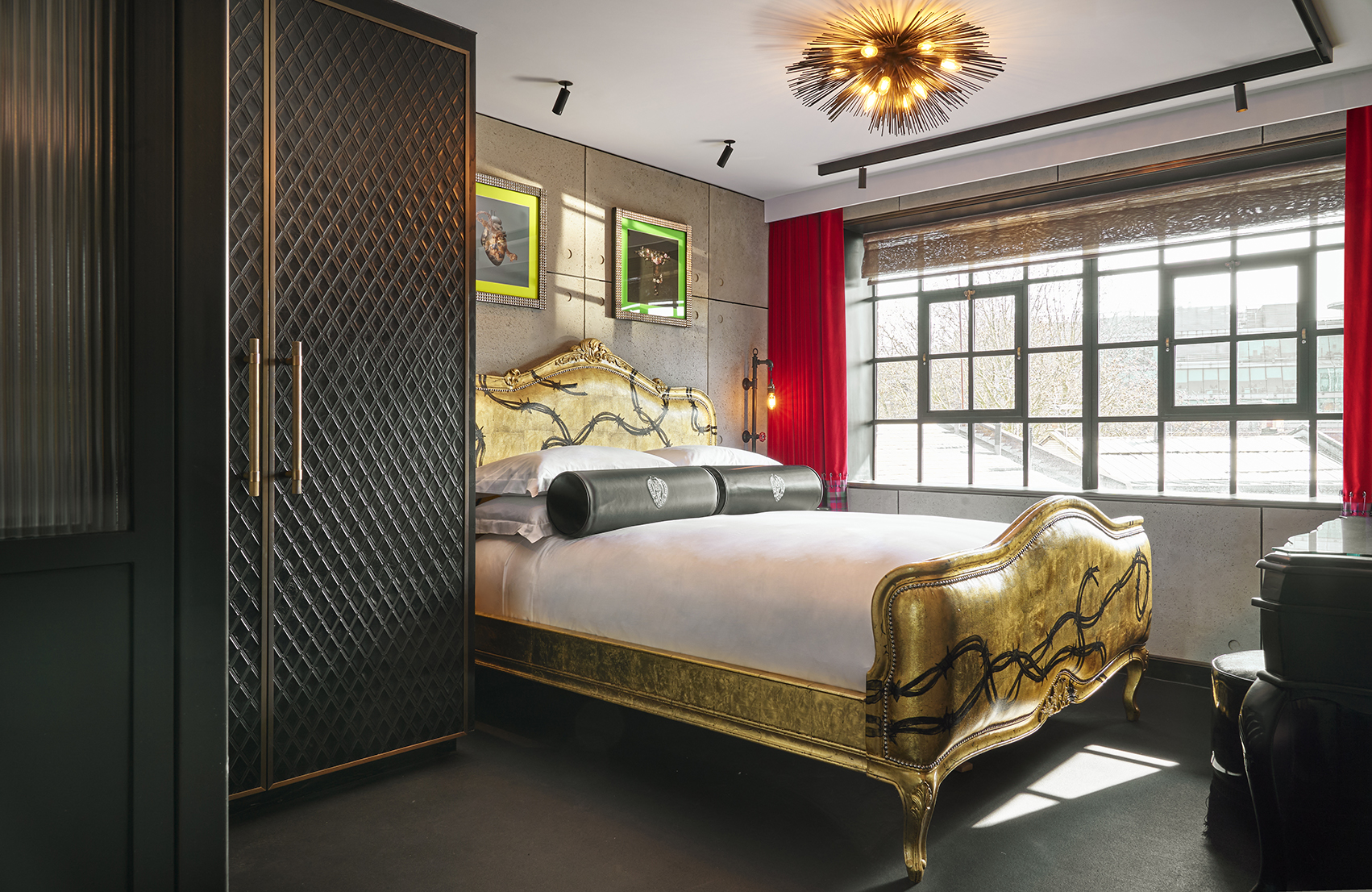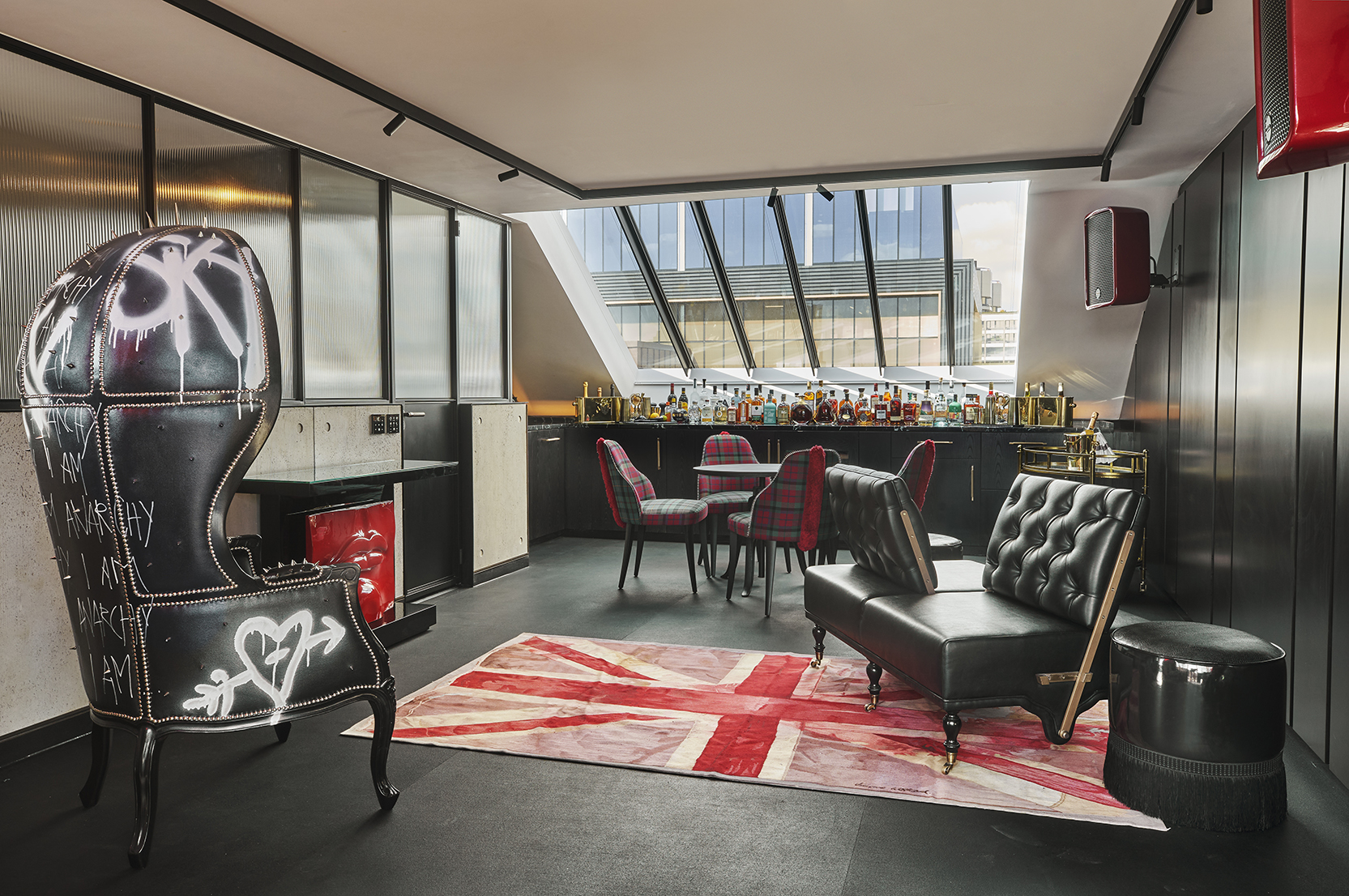 Products