PROJECT
Armourcoat's 3D Sculptural wall has been specified for innovative healthcare practitioners One Stop Doctors clinic in Hemel Hempsted by luxury interiors specialists Goddard Littlefair.
The client design brief was to create a high-end service environment that communicated the calm, soothing and welcoming feel of a patient-centric experience. Bespoke furniture, a Goddard Littlefair design signature element, is used throughout in a range of high-end materials, including velvet, leather and suede in a spectrum of browns, slates, taupes, blues, purples and greys. To complement this, a feature wall of Armourcoat's Sculptural 'Flow Wave' provides the backdrop to the clinic's stunning reception space. Lighting was an important part of the mix, creating features with natural and artificial light. Reflected and diffuse light create moments of drama and art throughout the interior.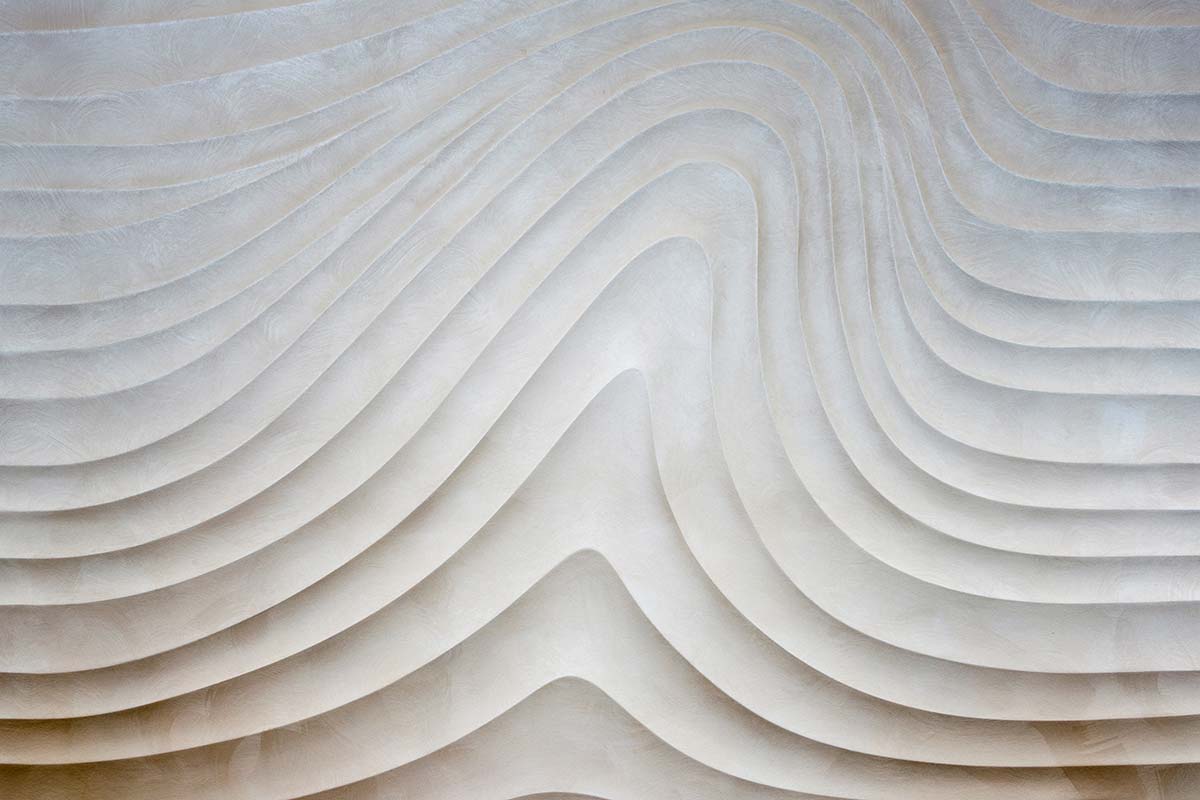 Seamless Sculptural walls
Armourcoat Sculptural creates seamless wall surfaces with impactful designs and cast relief. Each design is created from cast GRG (Glass-fibre reinforced gypsum) panels, CAD generated to enable a continuous pattern of unique decorative effect.
The state-of-the-art centre is the first of eight planned clinics to be located around the M25 corridor area.
We are not looking for the usual clinical healthcare design", One Stop Doctors CEO Ella Tracey commented, "but wanted a designer who could share our vision for creating an ambience that was relaxed, reassuring and tranquil, very comfortable and also aesthetically beautiful. Staff, visitors and patients alike are so impressed with the elegance of the design and the attention to detail, but also appreciate the feeling of warmth and comfort that it creates
Ella Tracey, CEO, One Stop Doctors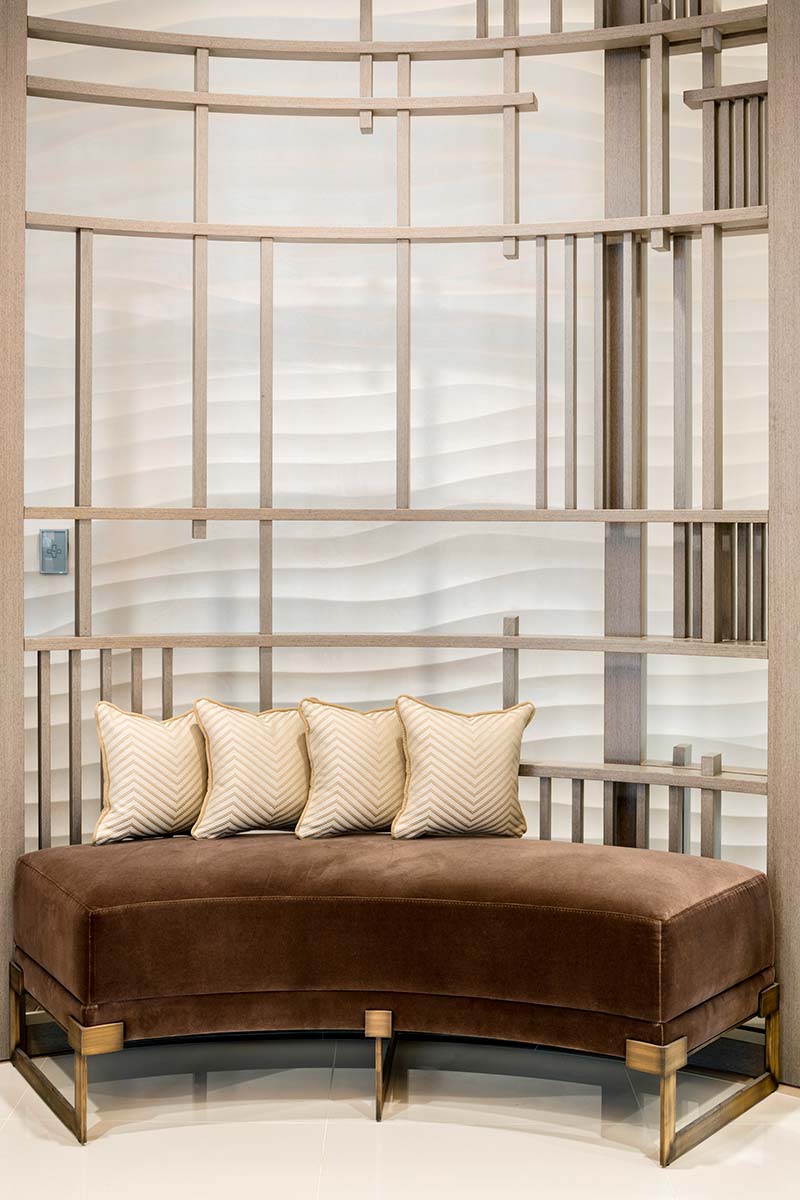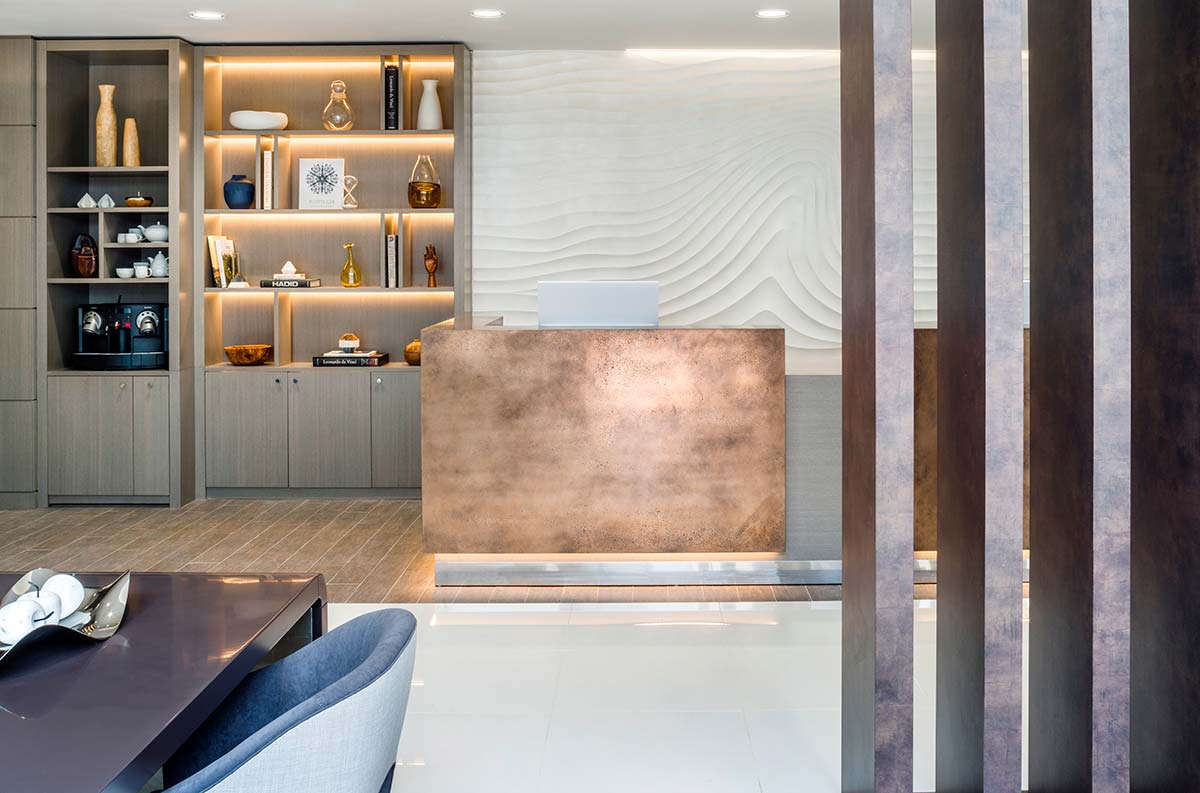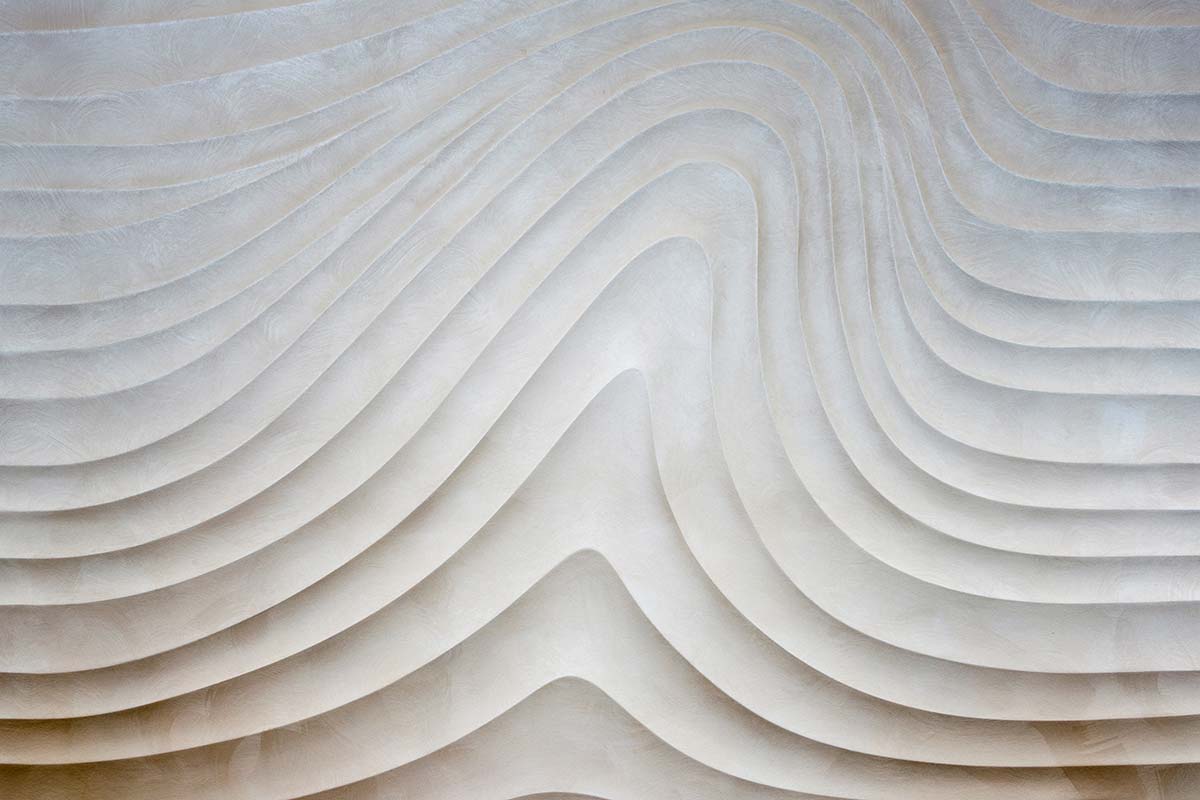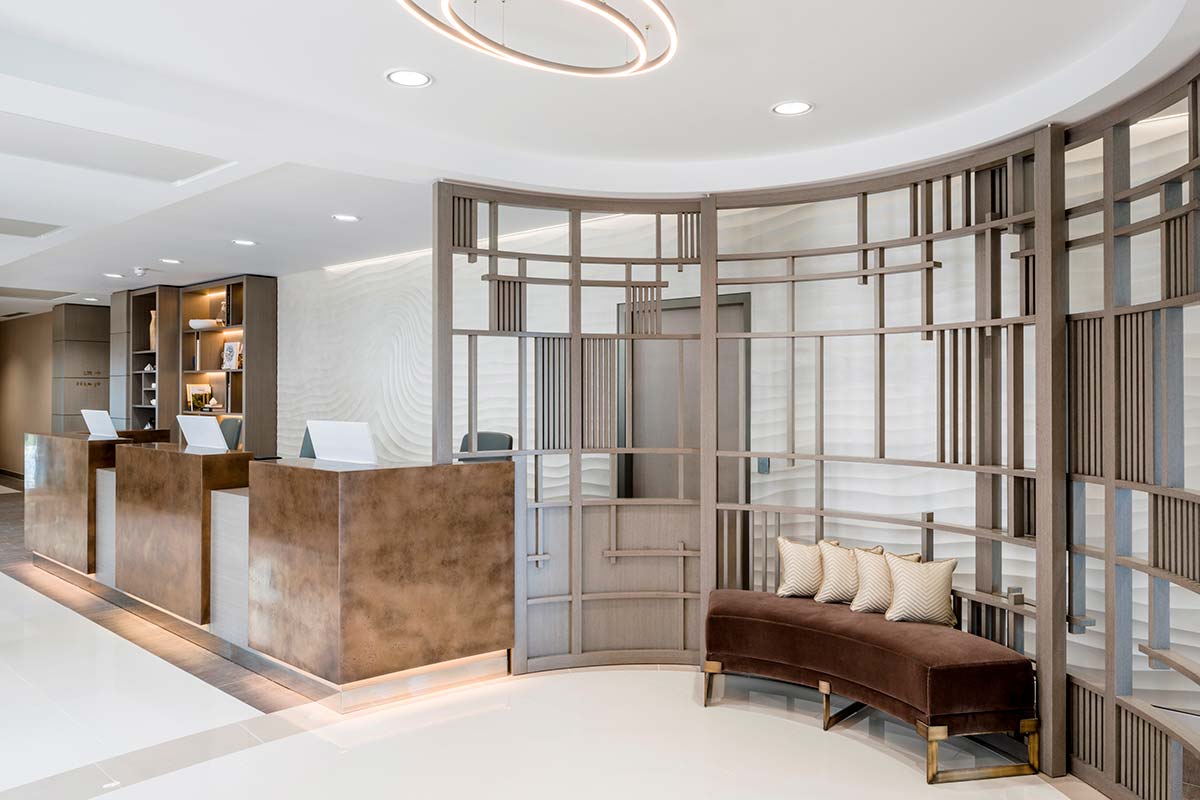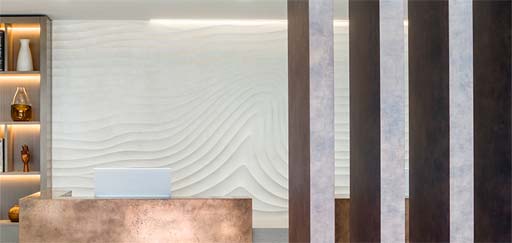 Products