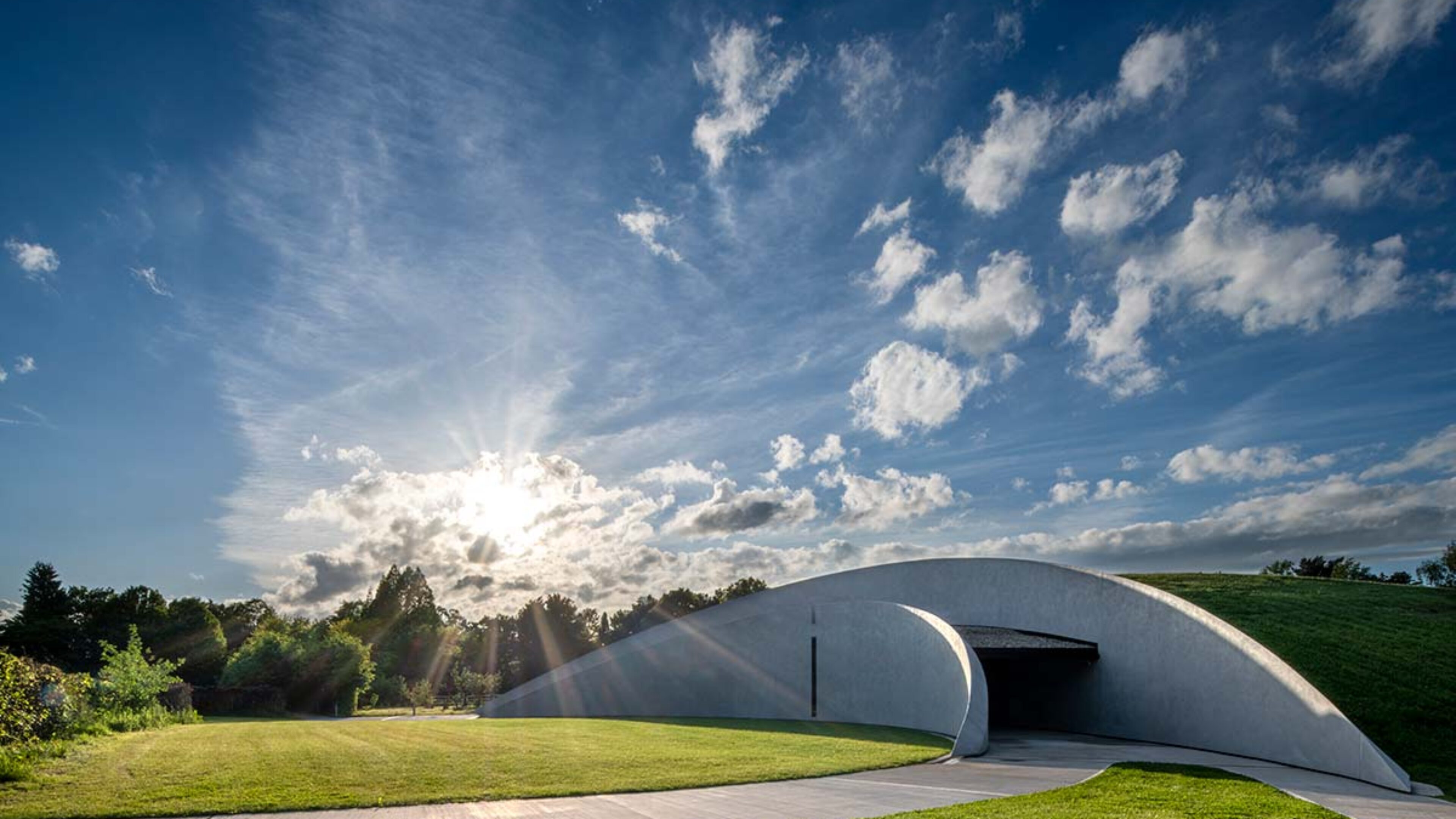 All Case Studies
First Light Pavillion
Adding new light dimensions to world-leading astronomy discovery centre
The project
The £20.5m First Light Pavilion at The University of Manchester's Jodrell Bank is leading the way in technologies beyond its focus on astronomy, using innovative materials from Armourcoat.
The National Lottery Heritage Funded Pavilion is a new discovery centre which has already won awards for innovation (1). It will house a permanent exhibition on the history of Jodrell Bank- now a UNESCO World Heritage Site. Built by Kier Construction to JM Architects' brief, the new attraction features what is believed to be the largest reinforced concrete dome in Europe.
Designed to appear as a natural hill in the surrounding landscape, the dome of the building matches the size and scale of the bowl of the nearby Lovell Telescope, Jodrell Bank's most famous landmark. The building is partially buried beneath earth and grass, leaving a stunning curved entrance façade which includes a meridian line linking the structure to the skies above. The client aspired to maintain the walls exposed internally to celebrate the uniqueness of the in-situ concrete, showcasing the versatile colour and texture of the raw material.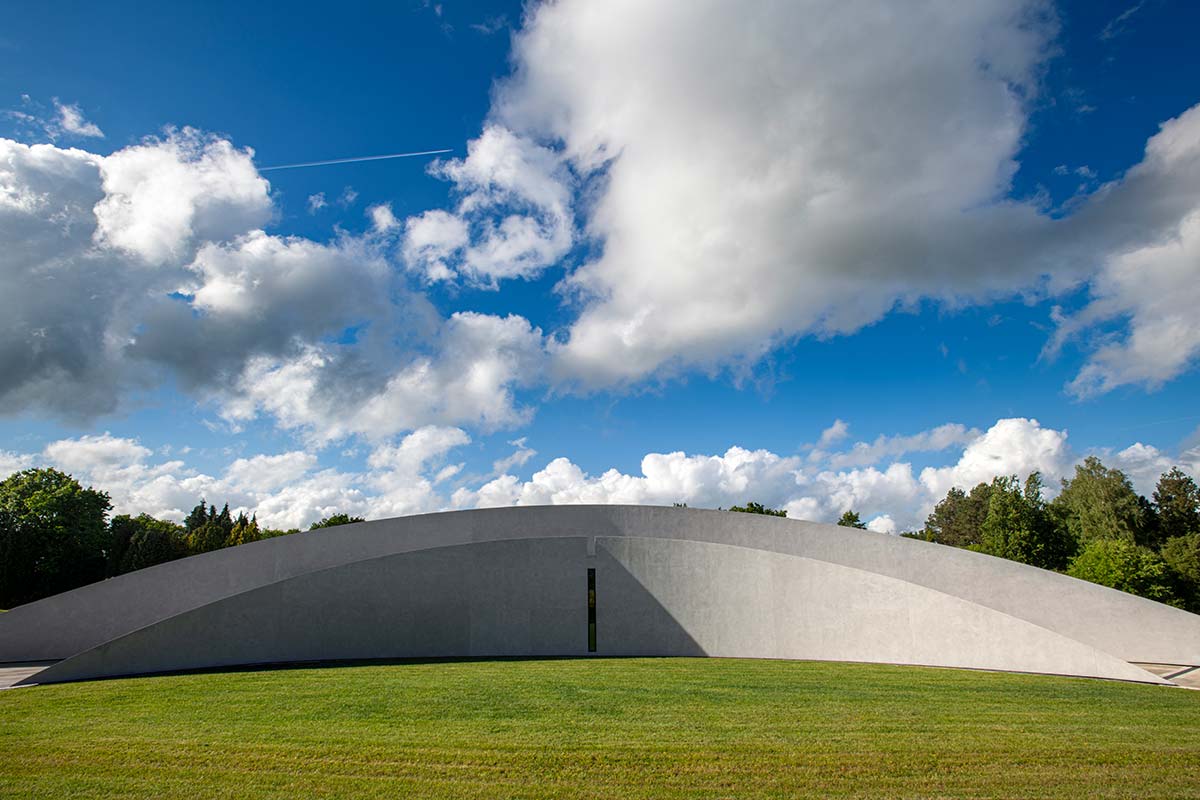 An innovative solution
JM Architect's solution was a combination of materials by surface finish specialist Armourcoat. The result is an insulated render that looks like concrete- with an added dimension that adds a decorative polished finish to the façade.
Armourcoat's team applied an initial layer of custom shaped EPS to the building's curved exterior, then finished with Armourcoat polished plaster external system to achieve an ETAG 004 compliant external wall insulation (EWI) system.
The concrete had to be insulated and the client wanted exposed concrete internally which meant we had to insulate externally and then weather protect the insulation externally. At the same time the client wanted a concrete feel; due to the complexity of the geometry Armourcoat allowed for the material to be worked on site to offer the desirable effect.
Olga Vlagkouli, JM Architects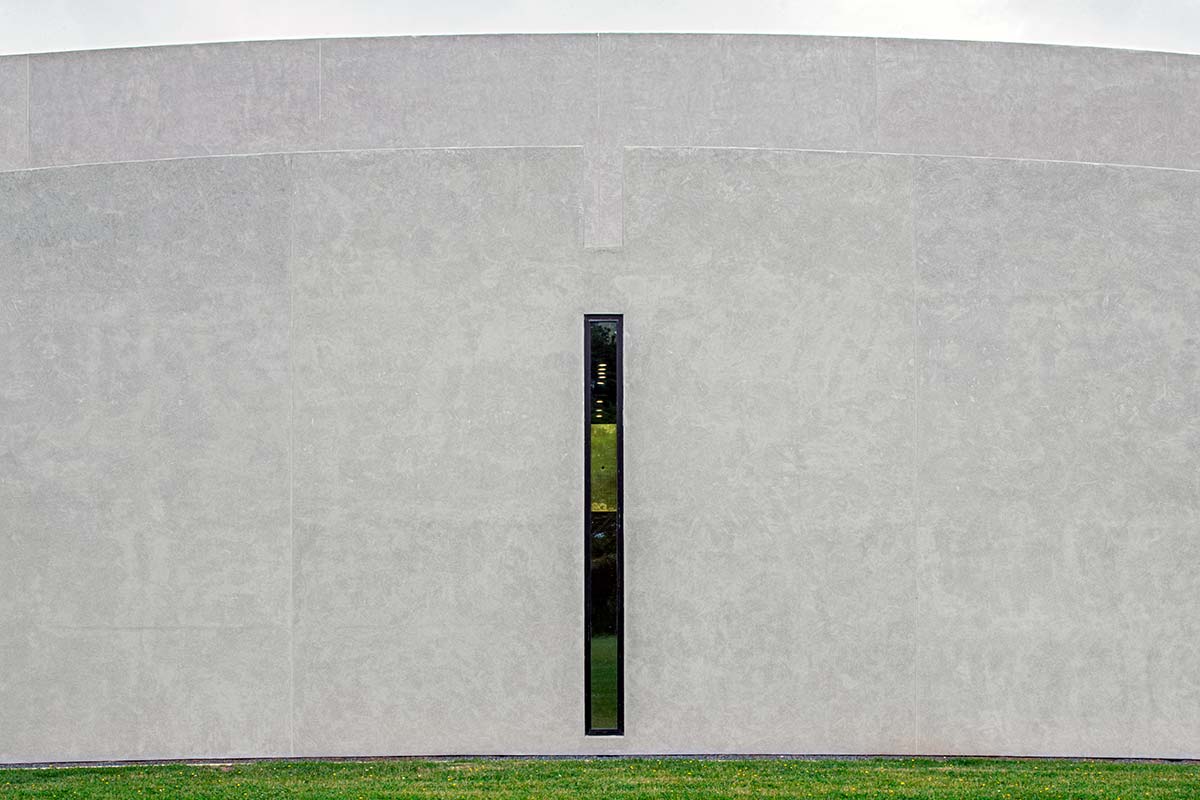 Armourcoat EPS includes graphite which enables it to reflect 20% more radiant heat than standard EPS. This optimises the thermal performance of the building, meeting or exceeding current Building Regulation requirements.
Armourcoat polished plaster external system comprises a limestone render custom-formulated for the project, to achieve the degree of flexibility in the coating to enable seamless application across the complex geometry of the curved façade. Based on Armourcoat's market-leading polished plaster finishes, Armourcoat polished plaster external incorporates hydrophobic polymers and reactive pozzolans, forming a sustainable, decorative, weather-resistant, vapour permeable layer. The finishing top-coat contains almost 60% recycled content.
The finished entrance looks stunning. The Armourcoat polished plaster external limestone render curves and bounces the light, creating a smart artistic impression. It's a fitting welcome to visitors to this first-class attraction that demonstrates Jodrell Bank's world-leading place in the history of astronomy.
Kier Construction Project Manager Ryan Southern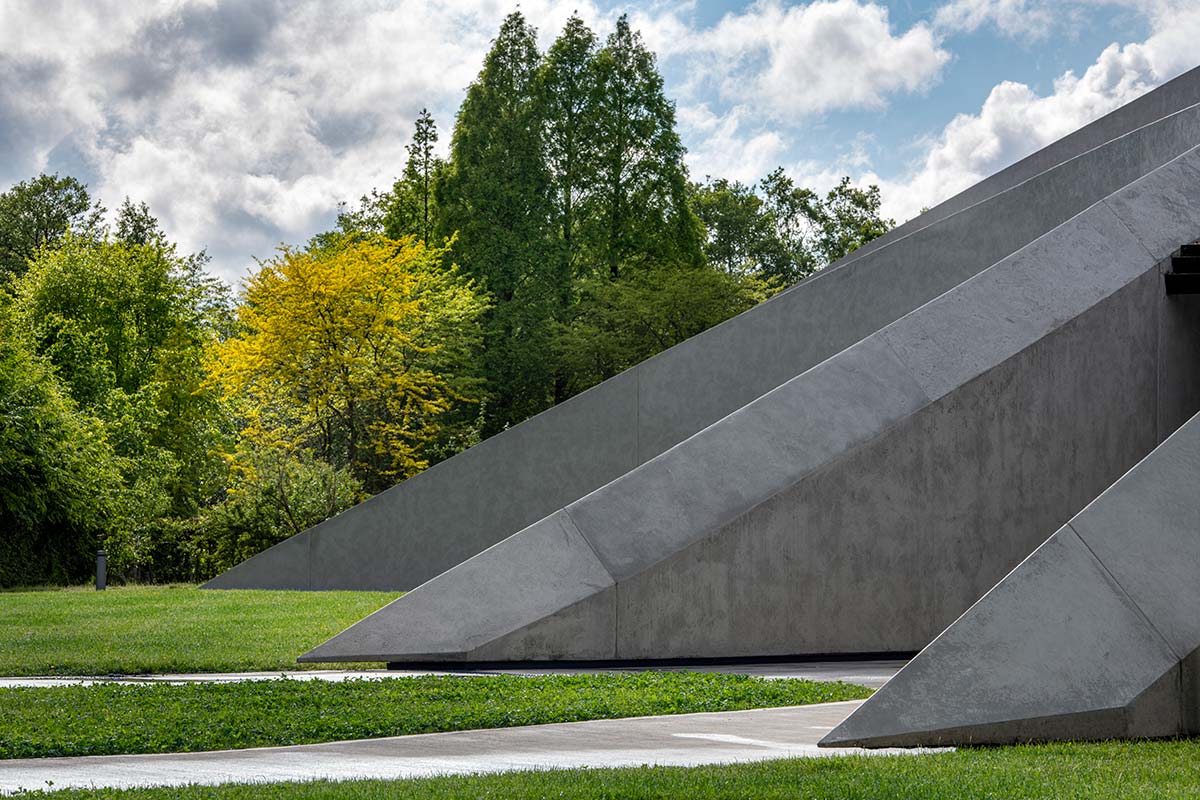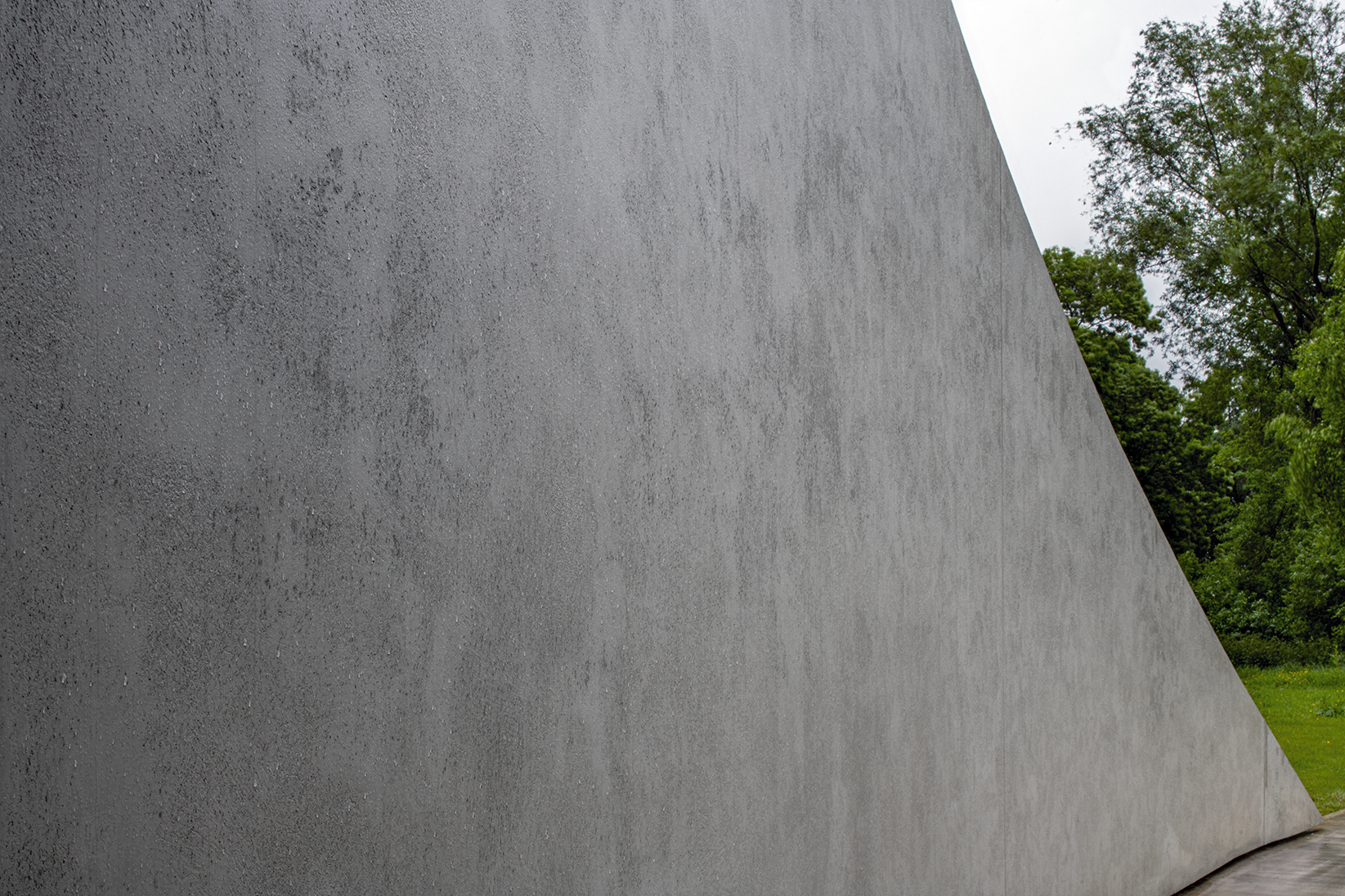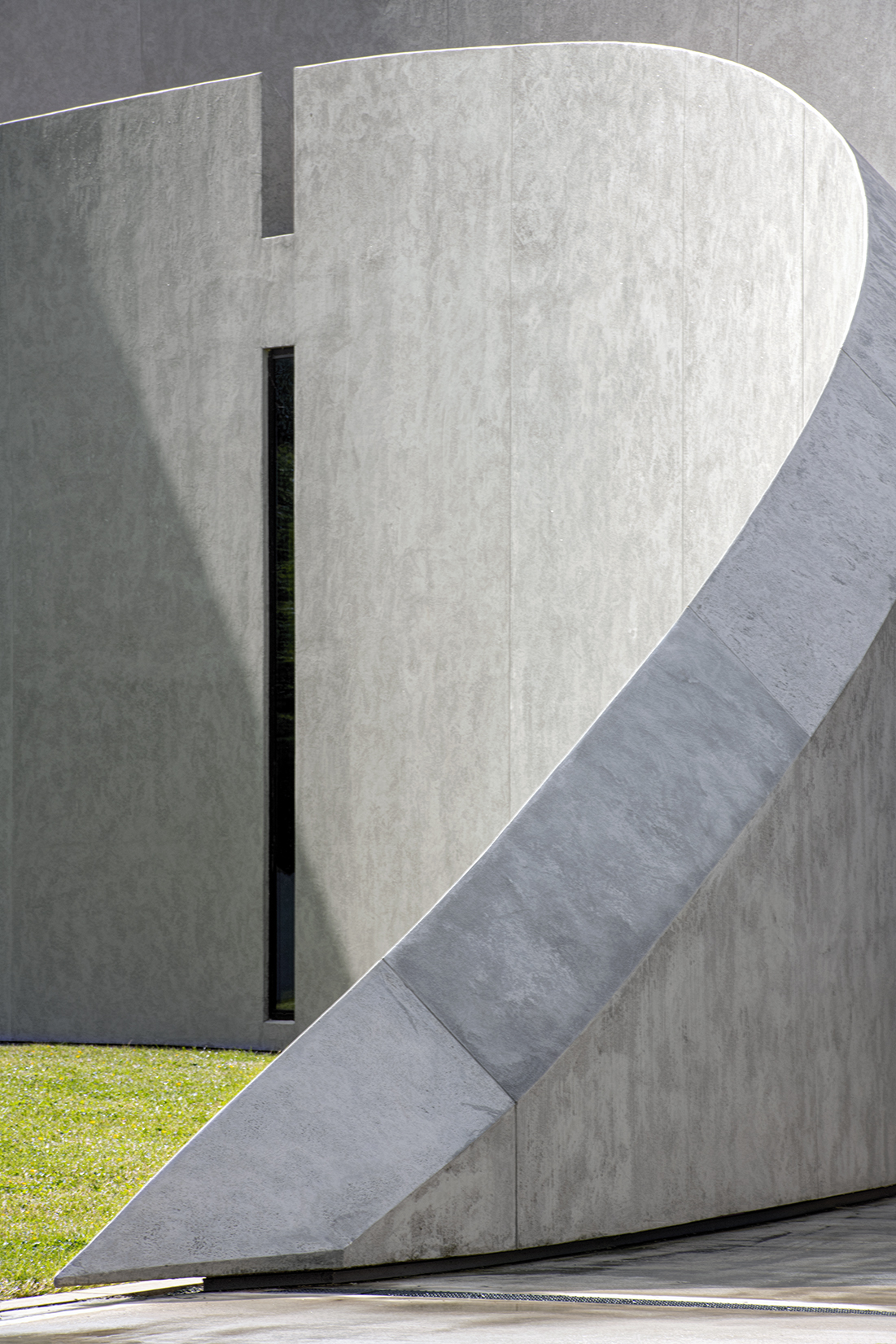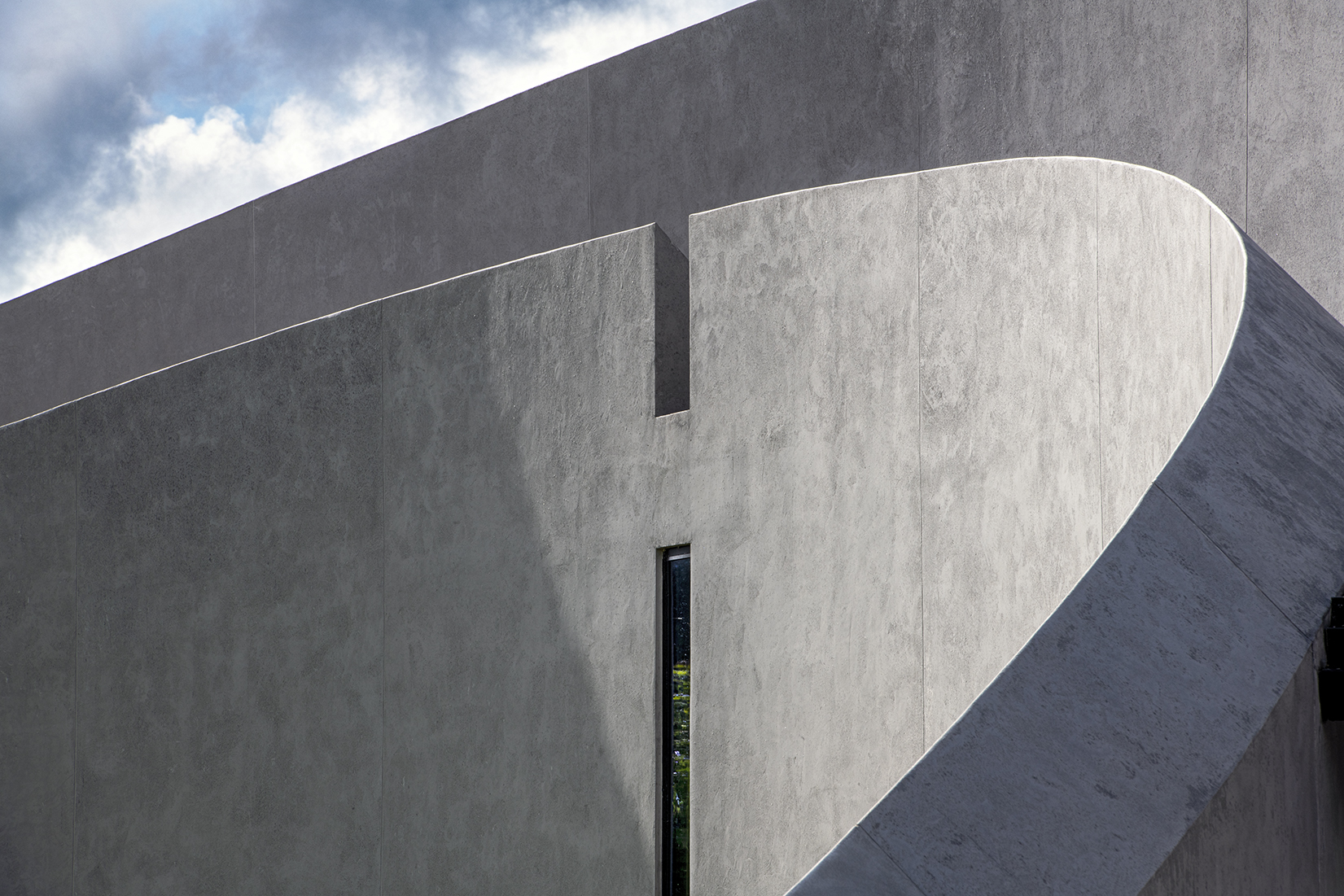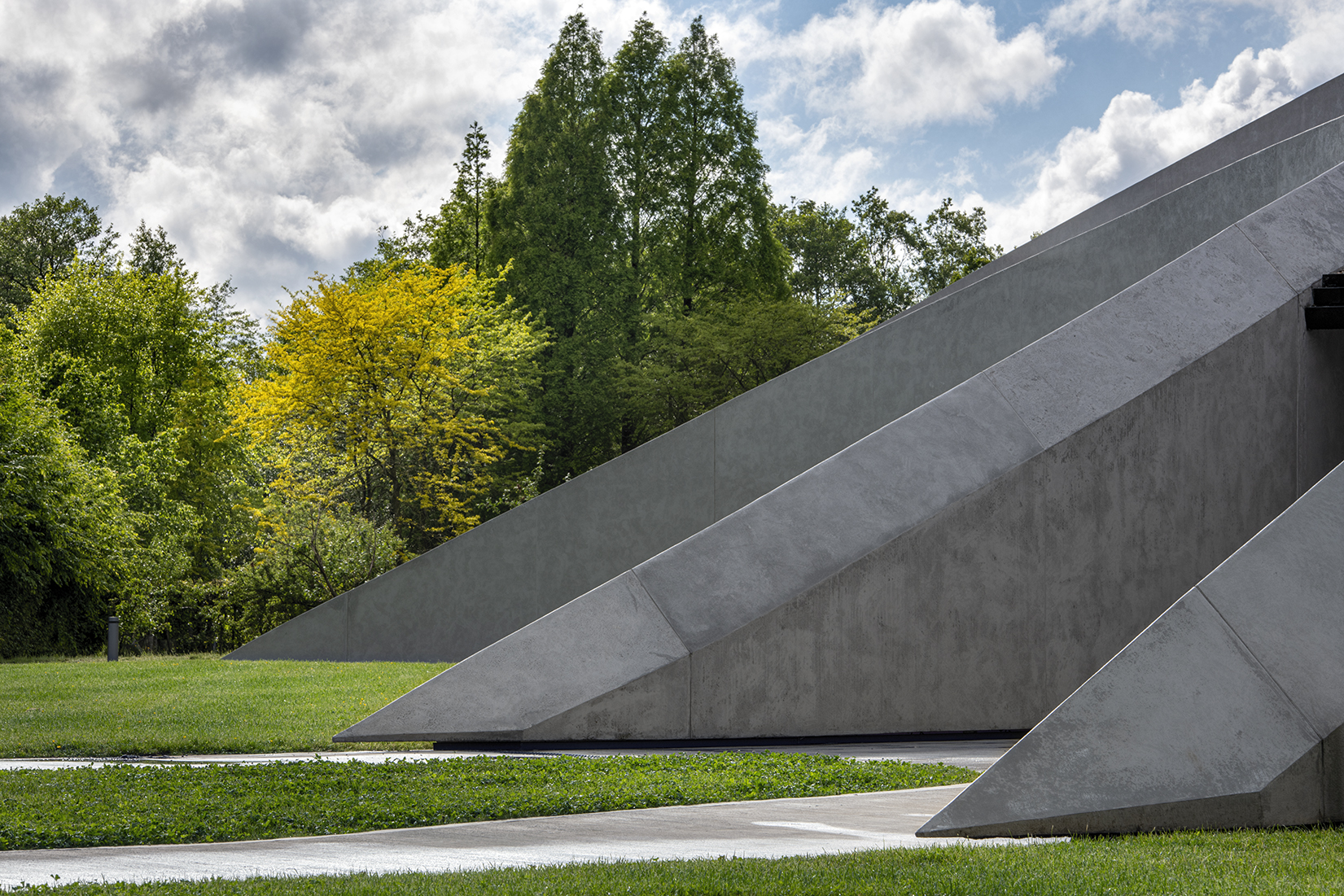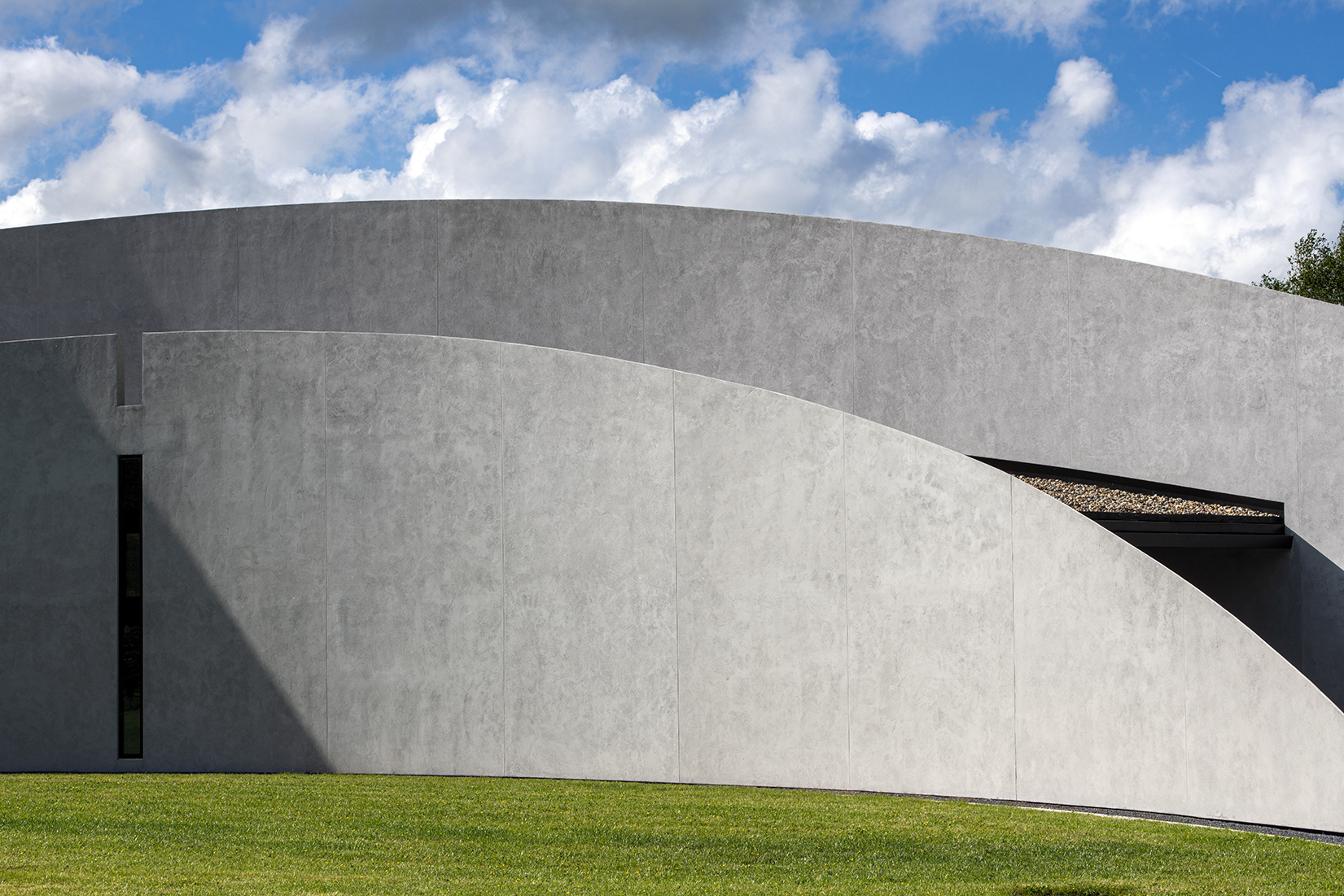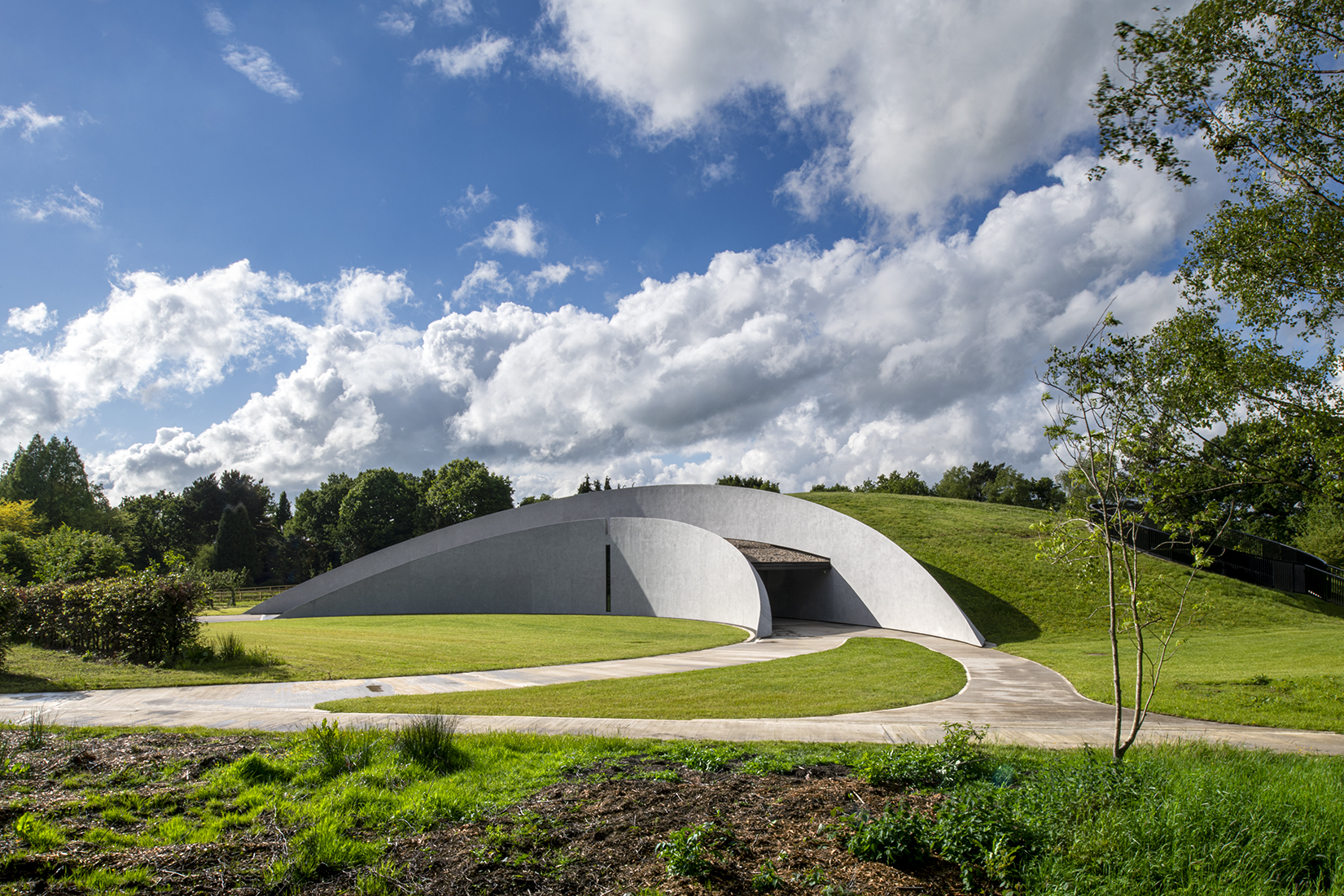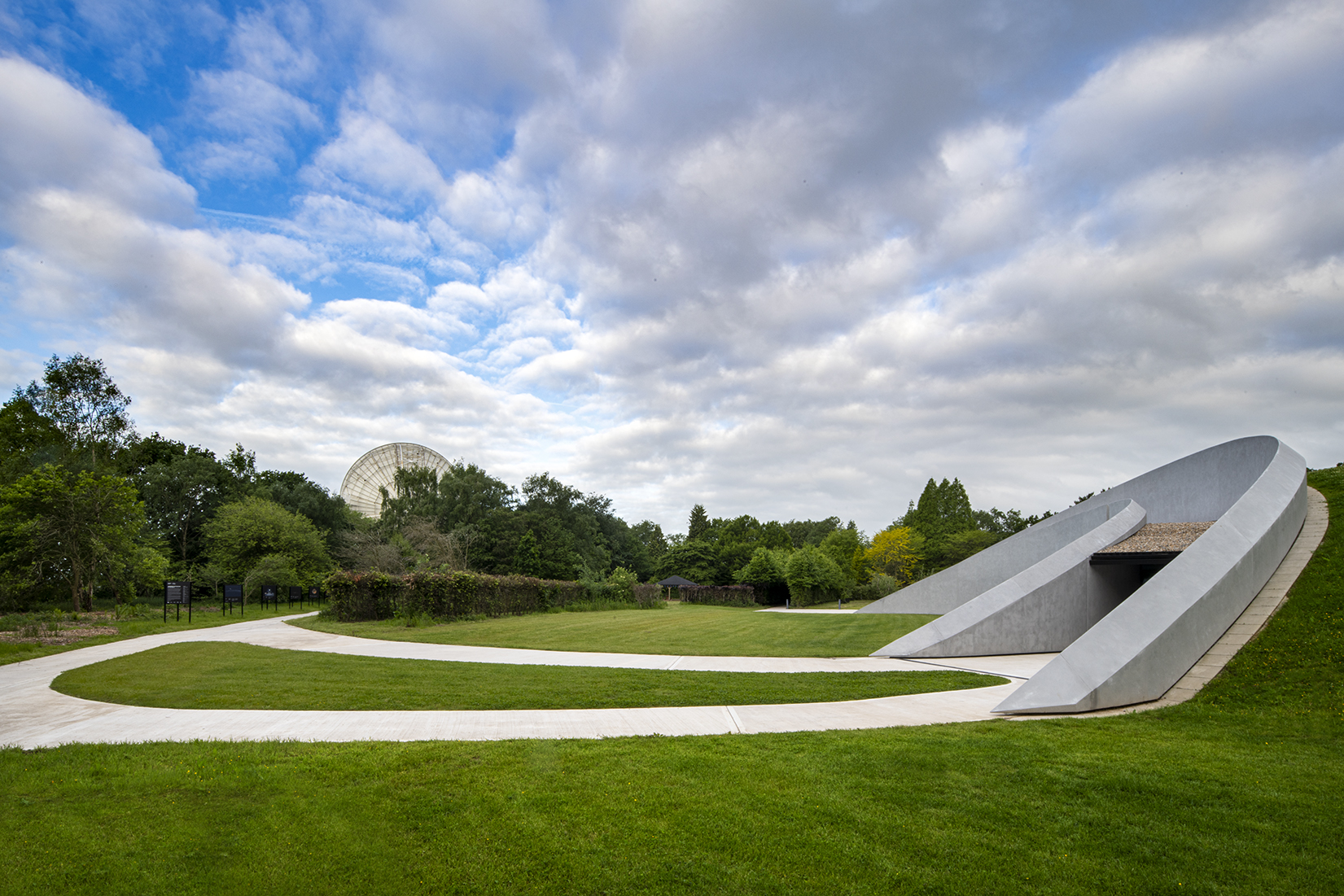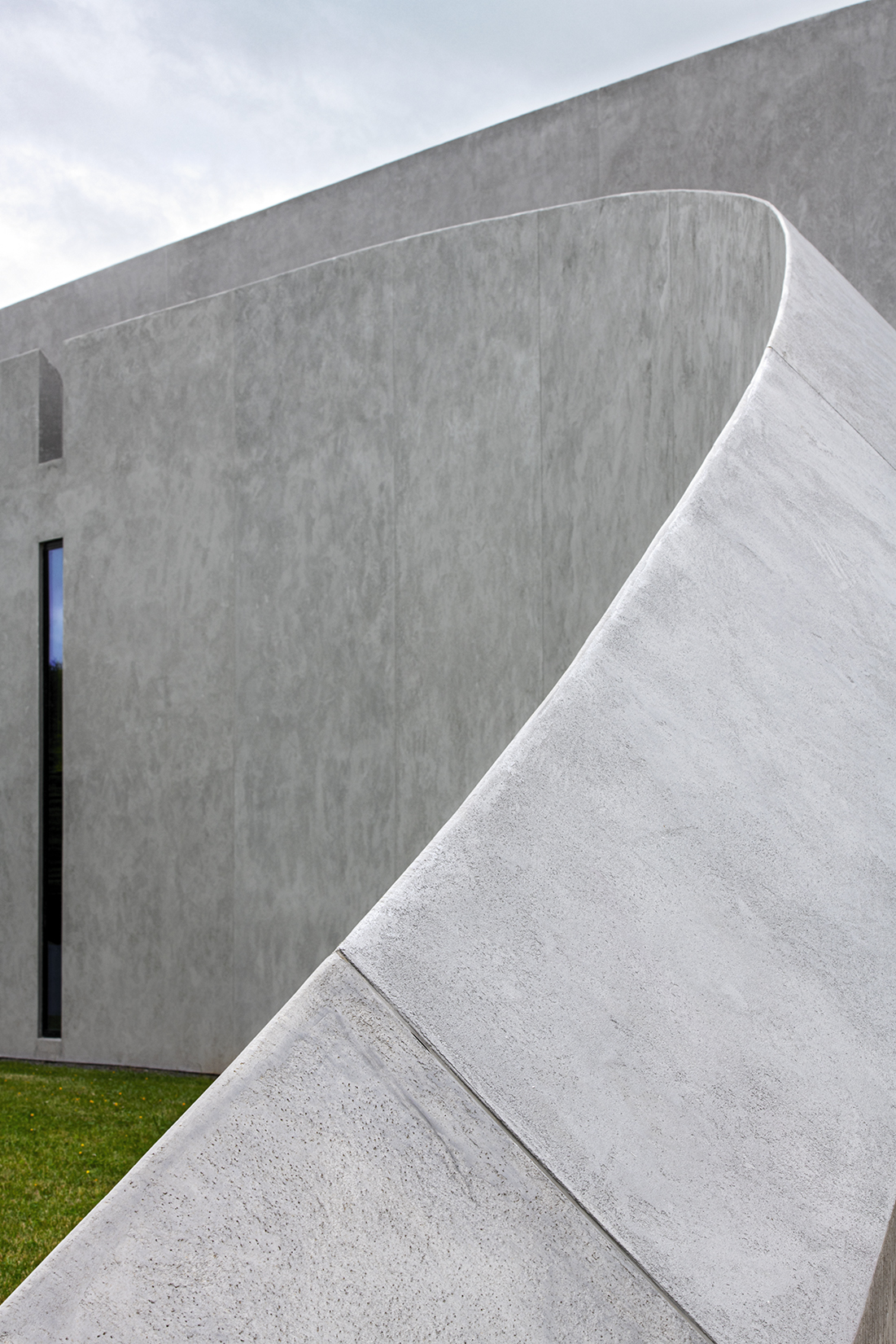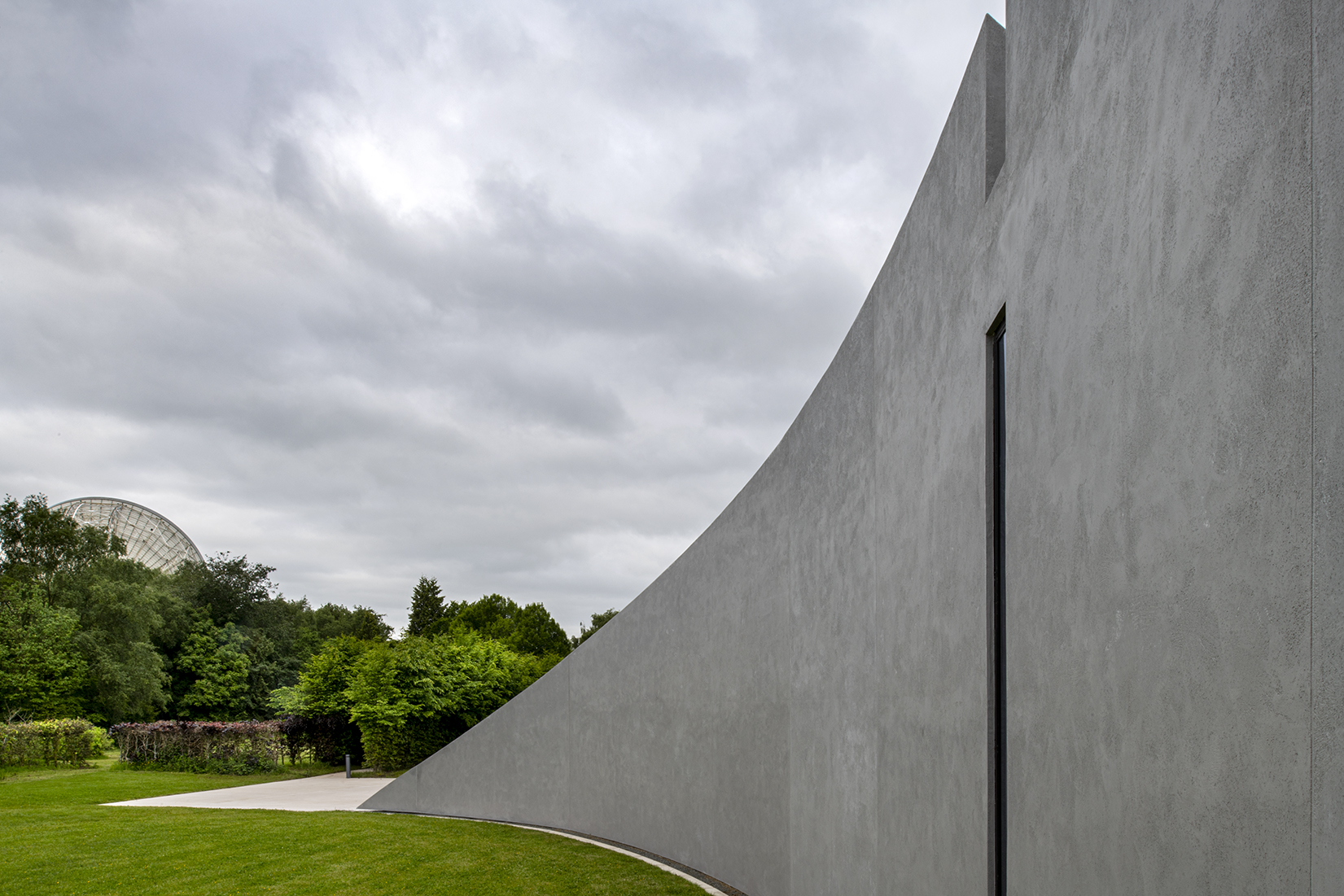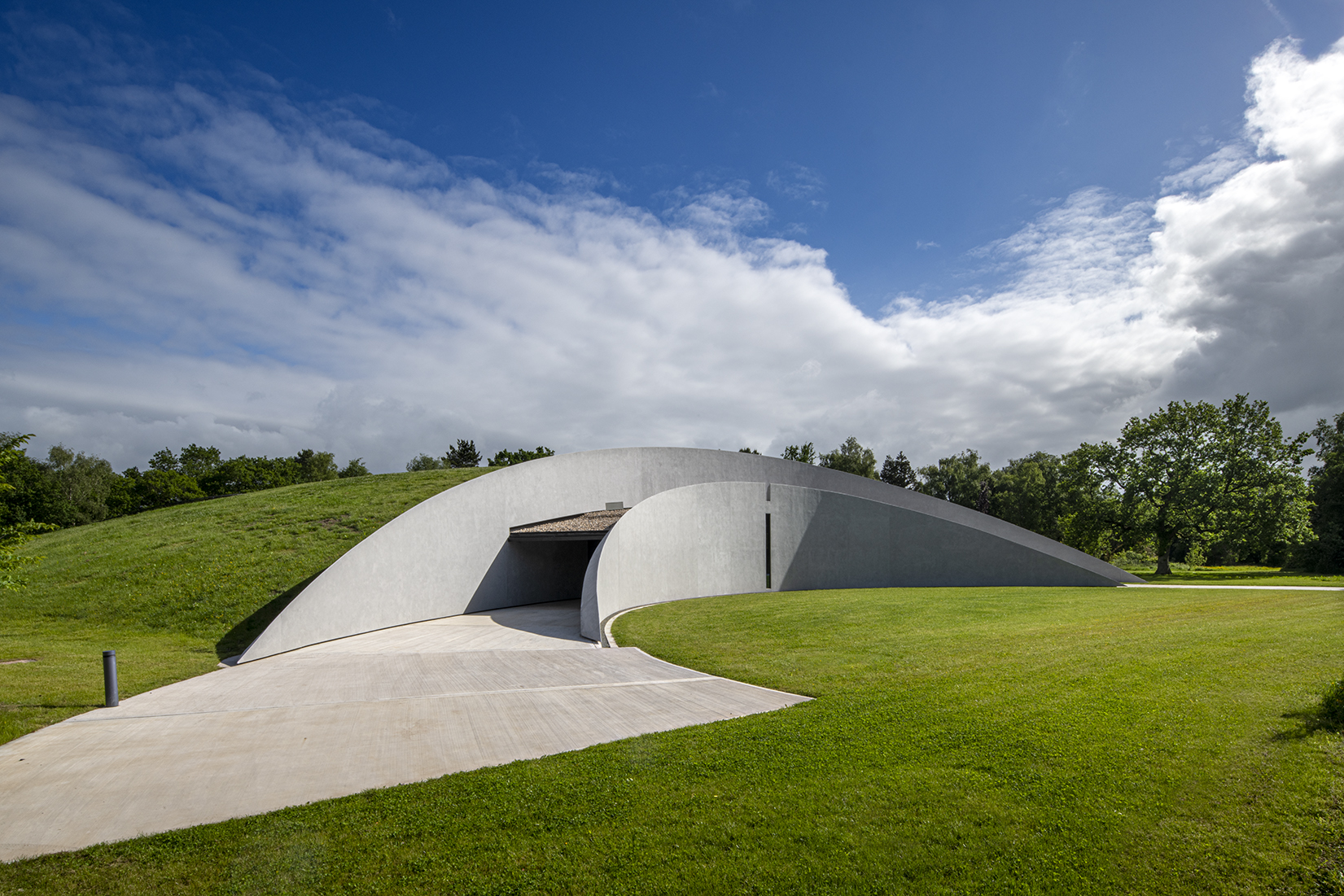 Products
Bespoke Product
Concrete render with polished plaster finish