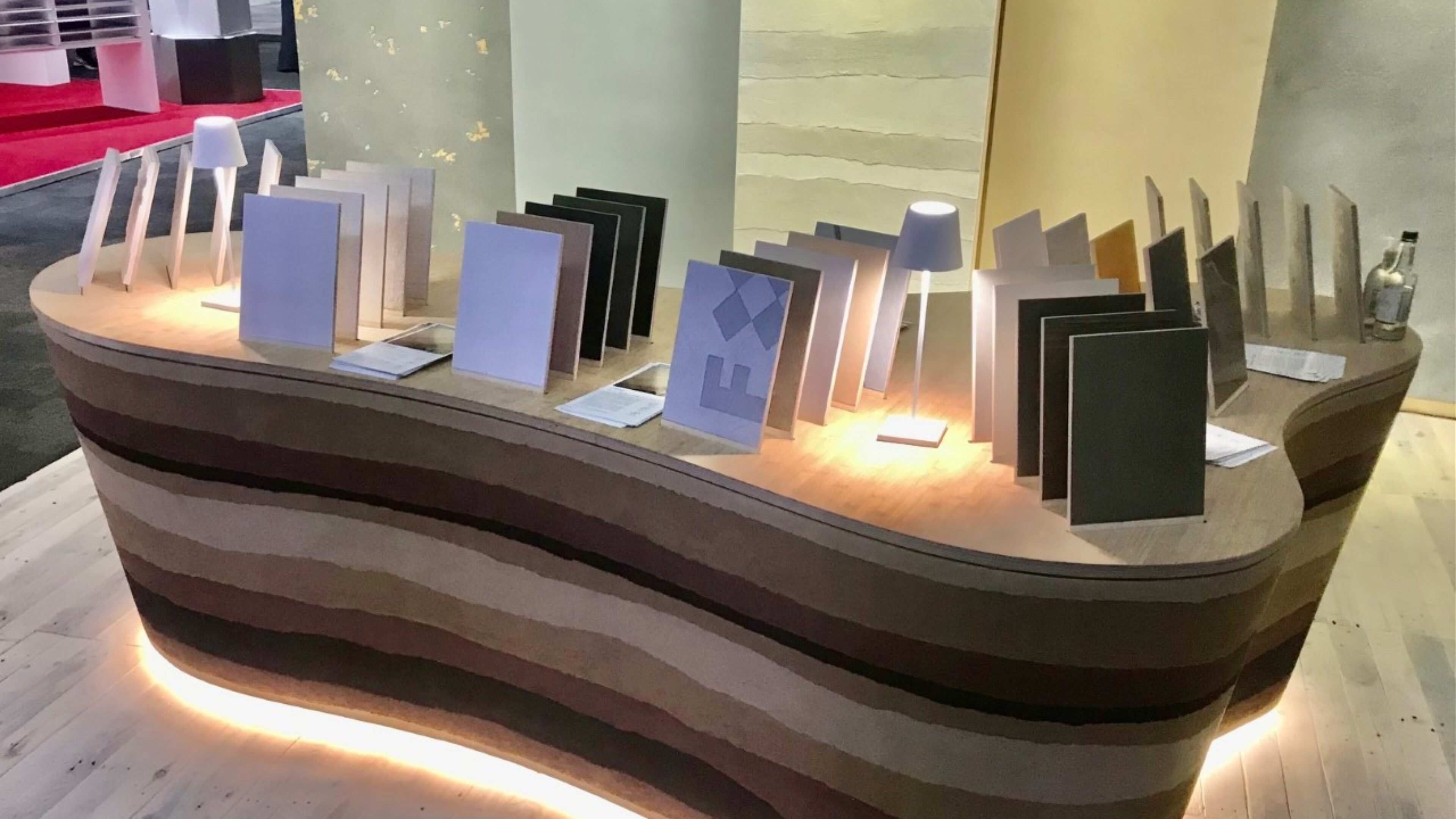 Armourcoat joins Surface Design Show 2023 to celebrate its 18th year
Armourcoat joins Surface Design Show 2023 to celebrate its 18th year of bringing the best in innovative surface design, manufacturing and development to the UK
Armourcoat exhibited at the Surface Design Show 2023, which returned to London's Business Design Centre to once again bring together the best in surface material innovation to the UK.
'Shaping communities' is the theme for Surface Design Show 2023, prioritising identity, collaboration, and culture to build an environment suited to our current and future needs. After the global disruption of the past three years Surface Design Show 2023 embraces unity, to welcome new exchanges and celebrate a feeling of belonging and a better future for all.
Armourcoat will be show casing their complete range of sustainable luxury finishes which are designed for longevity and to positively impact the mood and well being of occupants through breathable, beautiful natural materials.
Now in its eighteenth year, the show is a must-visit for architects, designers and specifiers looking for material inspiration from the UK and around the world. As well as up to 170 exhibitors, visitors can also enjoy a packed programme of presentations from more than 50 speakers.
For all things innovative in surfaces and materials, Surface Design Show provides the perfect platform for architects, designers and specifiers to explore.