PROJECT
Armourcoat polished plaster provided the finishing touch as part of the renovation of Washington D.C.'s Duke Ellington School of the Arts, designed by Cox Graae & Spack Architects and Lance Bailey & Associates. The interior environment centres on a giant oval-shaped structure within the four story atrium – the Duke Ellington Theatre 'egg'. The outer shell of this 'egg' was expertly hand finished in Armourcoat polished plaster by local installers Senza Fine Inc. In total over 25,000ft2 of finishes were applied to the theatre, cafeteria walls and columns over three levels. The design team took inspiration from piano keys for the interior, featuring crisp white wall finishes with black accents, paying homage to the iconic musician, composer and D.C. native Edward Kennedy 'Duke' Ellington.
The choice to use Armourcoat came at the end of an extended process of exploring many options. The decision was important since the theatre is the centre piece at the heart of the school.
We found a precedent in London of a similarly complex application and quickly became comfortable that Armourcoat was the right product for our project in terms of cost, schedule and aesthetics. The project team and client have been delighted with the end result. The finish is sophisticated and durable. We hope to have opportunities to use Armourcoat again in the future.
Chris Ambridge, Associate Principal at CG&S Architects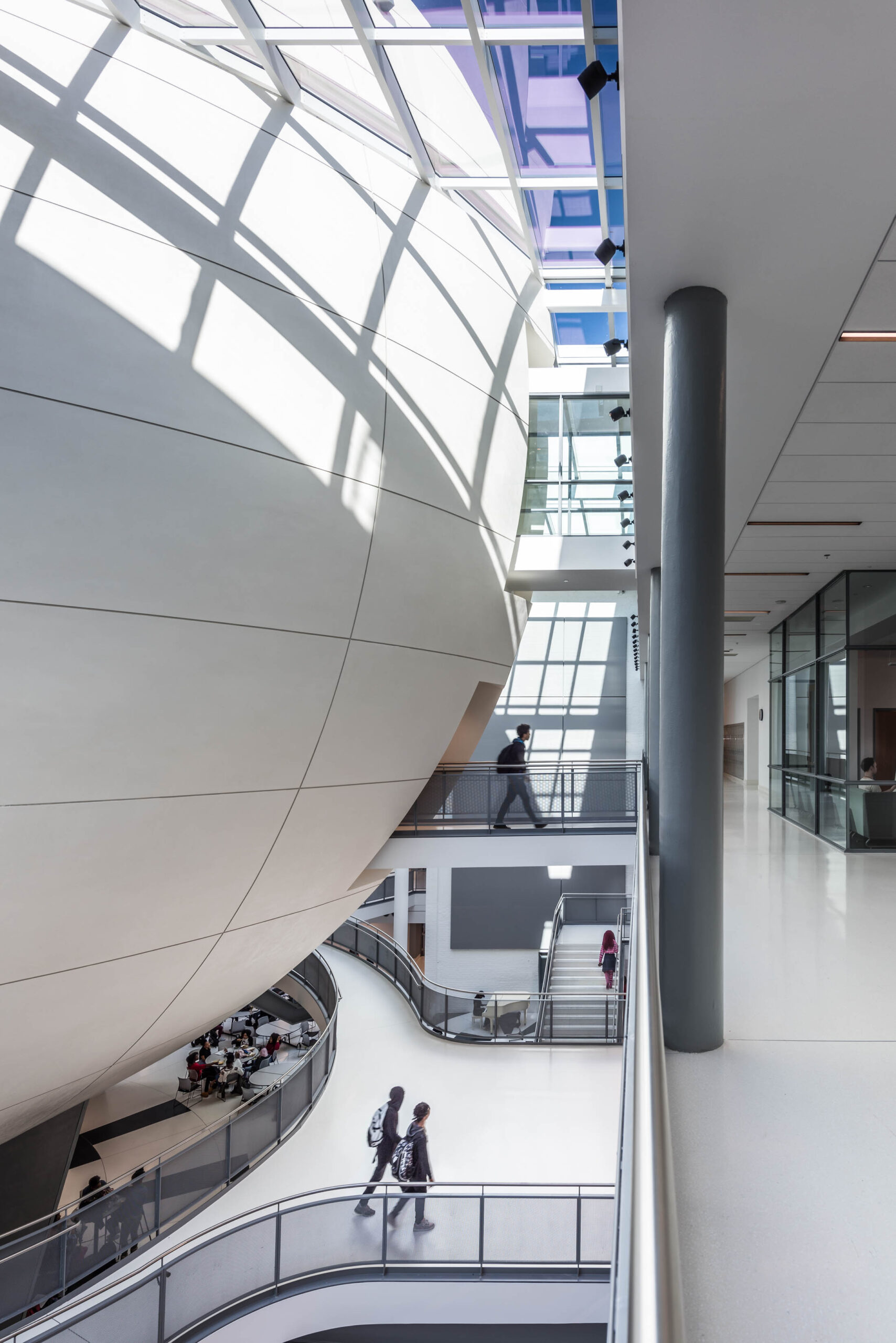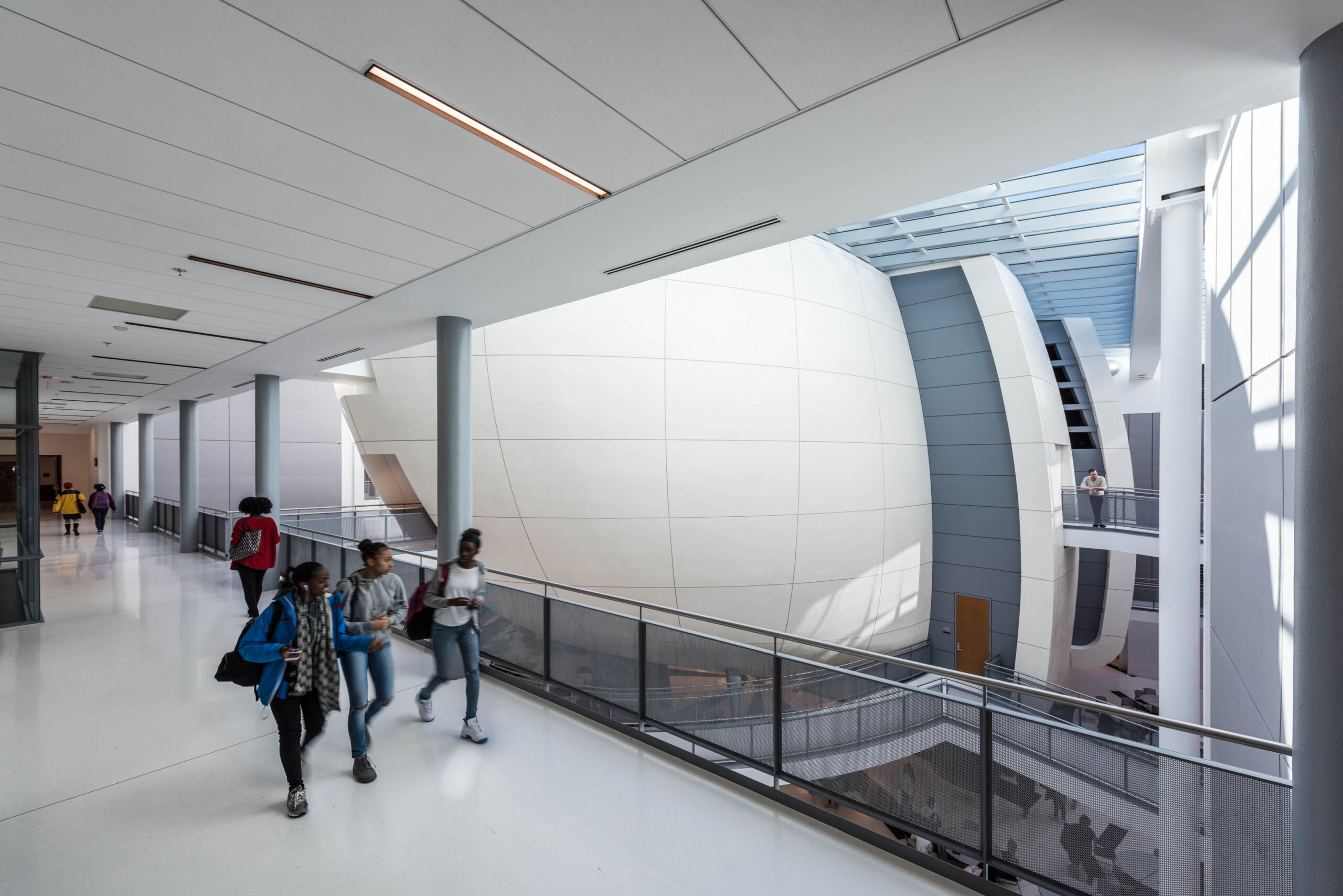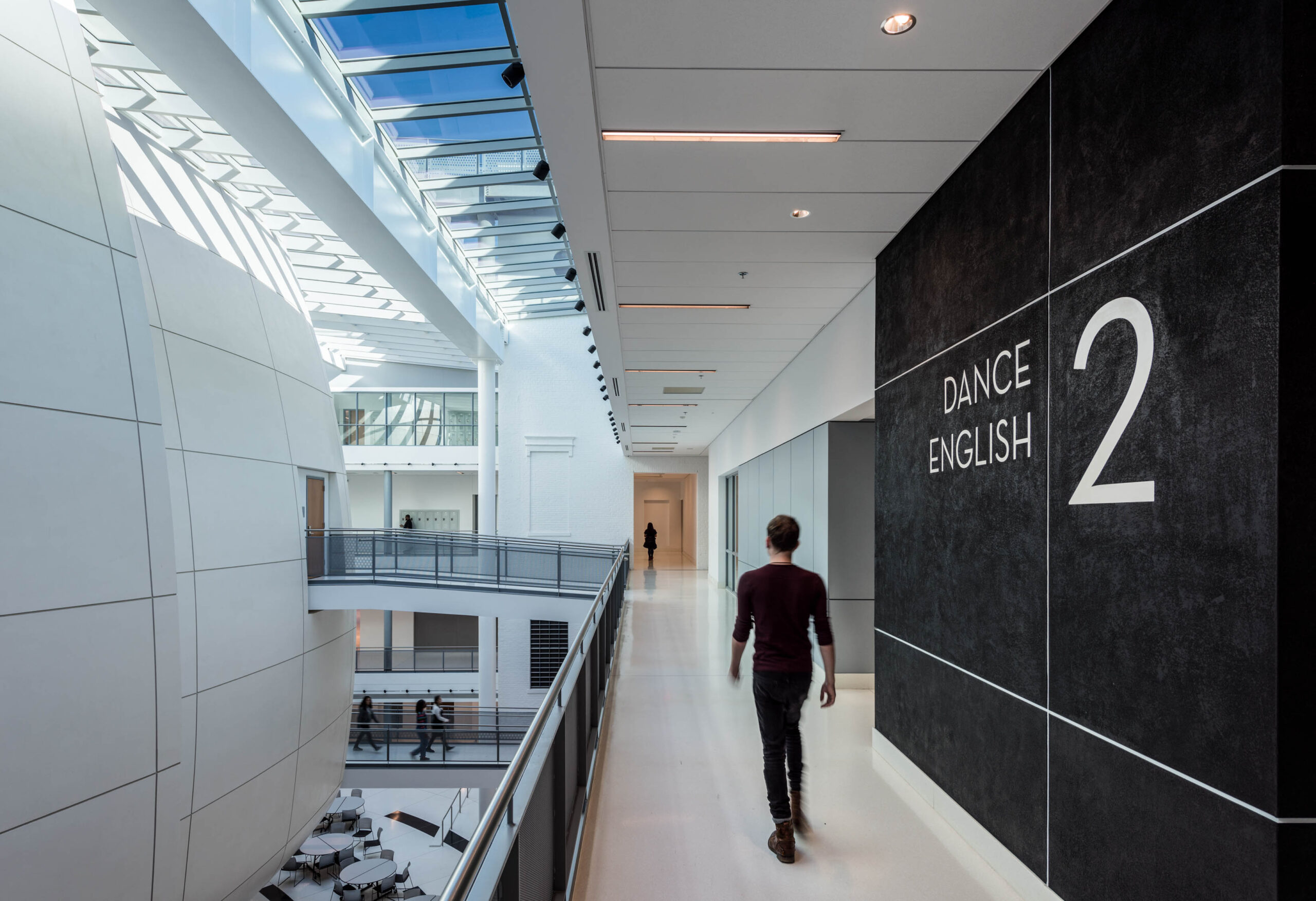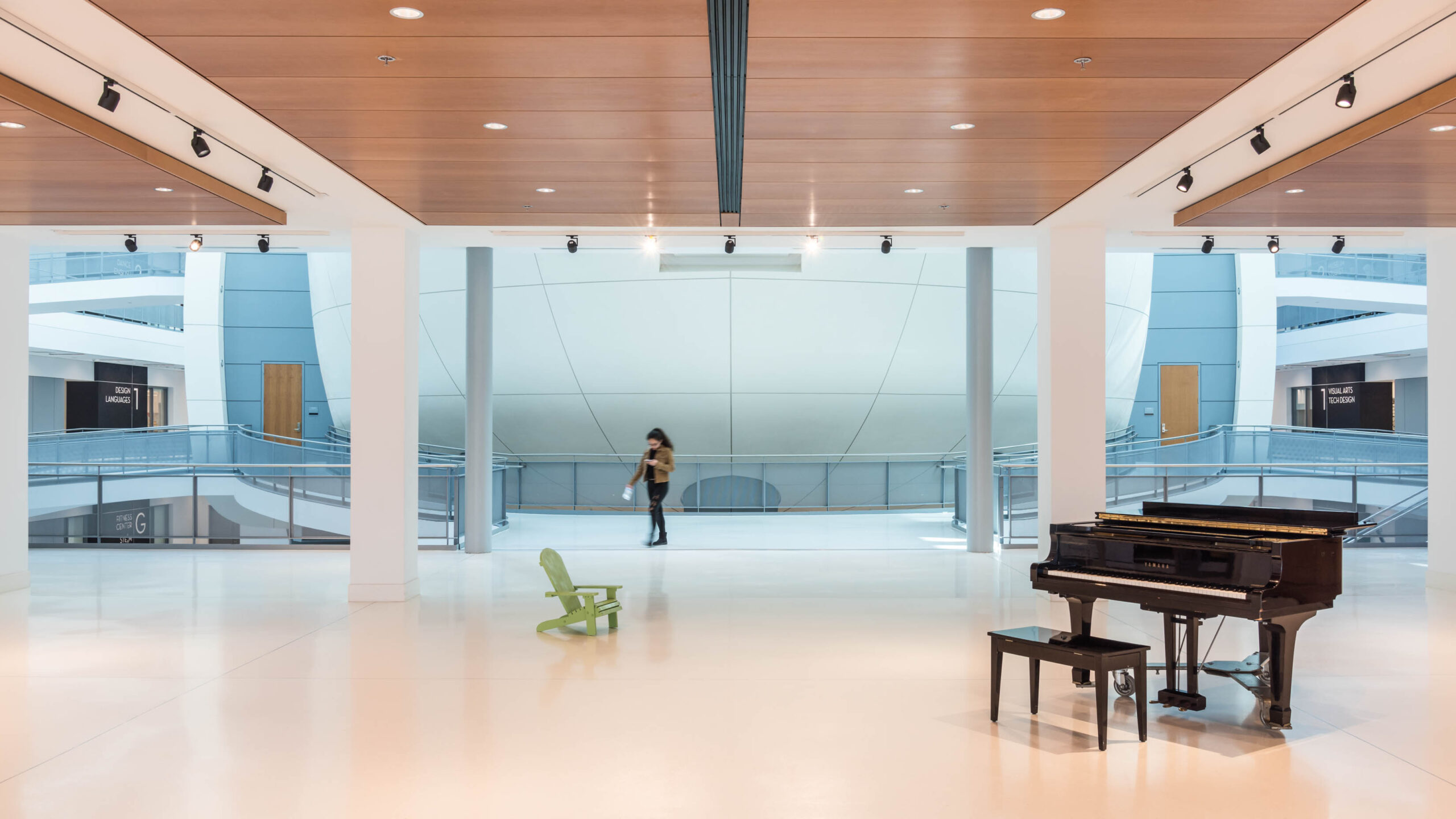 Products