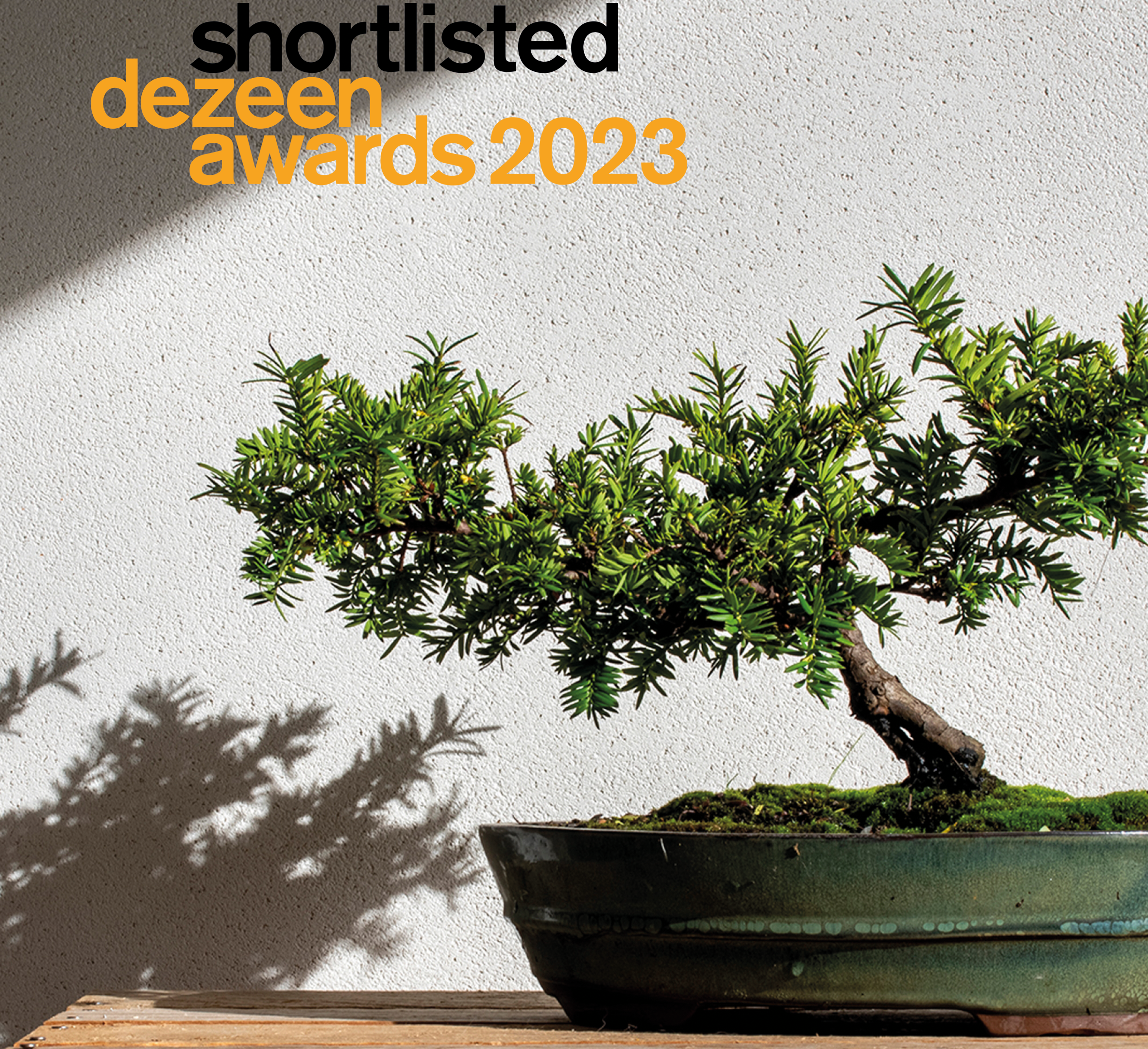 Armourcoat shortlisted at prestigious Dezeen Awards 2023!
We're excited to announce that Armourcoat's Clay Lime Plaster, Clime, has been shortlisted in the Sustainable Design (Building Product) category at the prestigious Dezeen Awards 2023!
Dezeen Awards, in collaboration with Bentley Motors, is recognizing remarkable accomplishments in the fields of architecture, interiors, and design worldwide. The shortlist was selected from a pool of over 4,800 submissions spanning 94 countries, making this year's awards program one of the most competitive and extensive to date.
Clime, an inherently sustainable product, has achieved IAC Gold status by utilizing abundant natural materials such as unfired clay, marble, limestone, and hydraulic lime. It is completely devoid of cement and volatile organic compounds (VOCs), and it is both biodegradable and recyclable.
Thanks to its versatile nature, Clime can be used in residential and commercial structures, enduring the demands of busy interiors. Its aesthetics are striking, introducing a natural and earthy feel with its pigments and textures, effectively bringing the outdoors indoors. With its Environmental Product Declaration (EPD) classification, Armourcoat remains committed to its mission of enhancing the quality of living and working spaces while minimizing environmental impact.
Our project is one of the 30 sustainability initiatives competing for recognition in the sustainability categories. Winners will be announced at a party in London on Tuesday 28 November 2023.
Here is the Dezeen Awards 2023 sustainability shortlist.